Giving Tuesday – Thank You!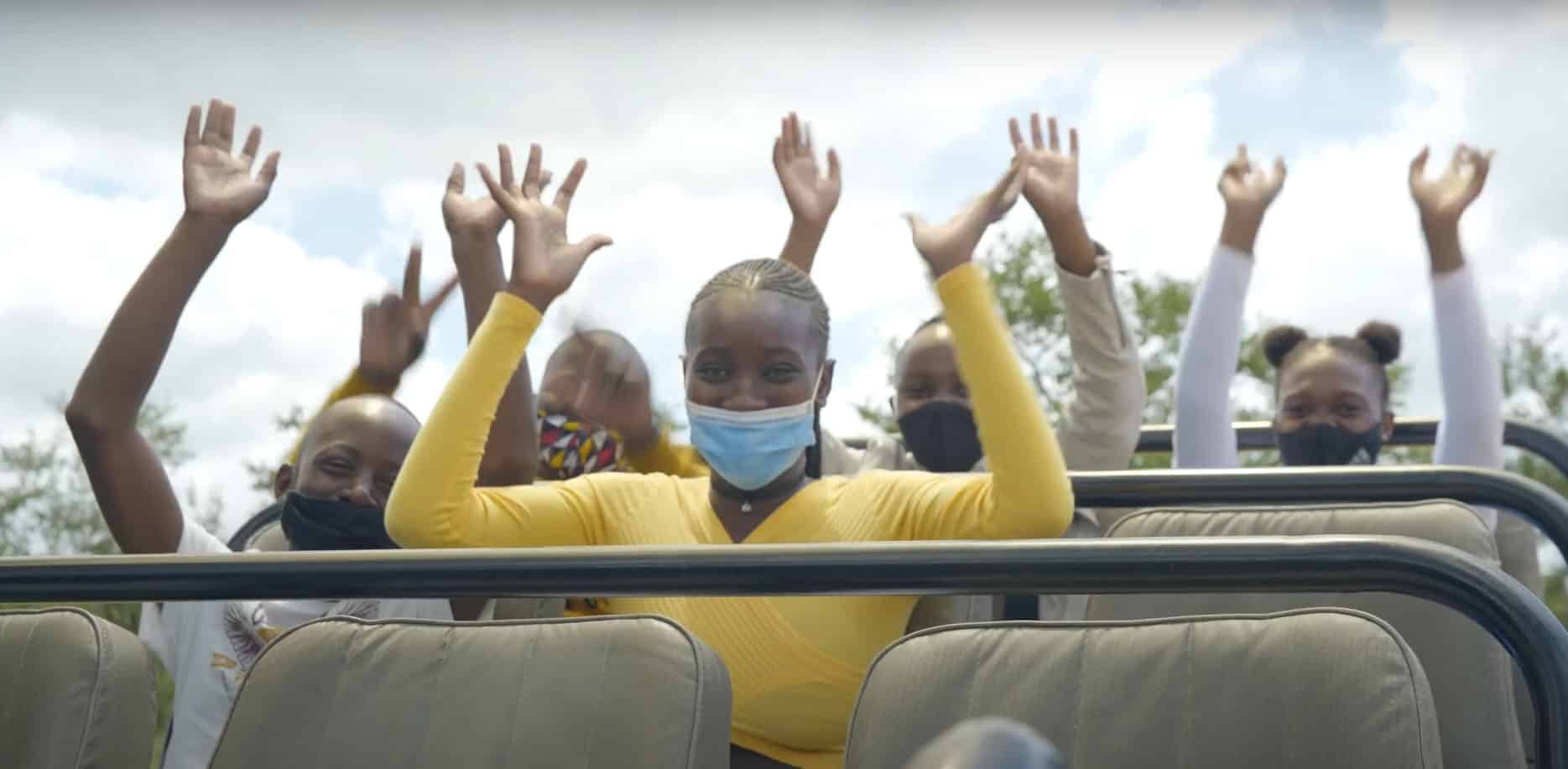 Once again, we are humbled by the generosity of you – our supporters and donors around the world. Thanks to you, our Giving Tuesday campaign was a huge success, raising enough funds to send over 250 children on their first game drive! This experience is so important in helping the next generation fall in love with wildlife and understand why they need our protection. We have already started the holiday game drives, and will be sending behind the scenes videos to all who donated within the next few weeks.
Thank you again from the bottom of our hearts for supporting our mission to protect and preserve our planet's beautiful animals. We could not do any of this without you!
A Personal Message from GCC Founder Matt Lindenberg
None of us saw 2020 evolving into the iconic year that it became. Every corner of the world was impacted through the spread of COVID-19, and the Kruger National Park region was no exception. With the majority of jobs in the region relying heavily on the international tourism market, scores of jobs were lost, directly impacting hundreds of thousands of livelihoods in the region. We saw food, clothing and access to water become more scarce, an increase in wildlife-related crime and all schools shutting down. The Future Rangers Program therefore struggled as we could on longer access students and classrooms, and our programmatic goals started to suffer. In the face of so much adversity, confusion, and uncertainty, we were deeply challenged on how to proceed, and we questioned what we could do to create a deep impact when support was needed the most in the communities we serve.
Our approach to tackling this year came through deep stakeholder engagement with the local communities, educators, rangers and GCC staff and donors. Thanks to individuals like you, who supported our many different initiatives, we were able to make meaningful differences to many individuals and families. Some of the highlights include raising over $22,000 in 48 hours to deliver more than 10,000 kg of food to 50 ranger families over the course of 6 months during the height of COVID-19. We raised funds to send 15 youth through a 6-week ranger training program at the Southern African Wildlife College to become qualified law enforcement officers, which was also filmed for one of our upcoming conservation documentaries. The biggest highlight for me personally was working with a team over the last 4 months to develop GCC's 3-year strategic plan. Through this plan, we will be bringing equitable digital learning into the Future Rangers Program. Additionally, we are kickstarting a GCC Production team, featuring local artists and filmmakers, to start telling more heartwarming and inspirational stories from the field, directed at the young populations living next to the Kruger Park.
It is moving beyond words to think of all the incredible people and organisations who stepped up during this volatile year to empower GCC to achieve its goals. My immense appreciation goes out to the hundreds of individual donors who assured that our programs and campaigns were funded to completion and success every single time. The support of our corporate partners and family foundations allowed us to function at a high operational level while still ensuring that 100% of private donations went directly to our field programs. I would finally love to extend my deepest gratitude to the entire GCC family (staff, board members and volunteers) who gave immensely of their time, skills, talents and hearts, going well above and beyond the call of duty.
Closing out this year, we've truly emerged as a more compassionate, focused and dedicated nonprofit organisation. We cannot wait to see what possibilities, challenges and opportunities present themselves in the new year. Mostly, we're excited to be on this journey with you, our team and our conservation community. See you in 2021! May it bring incredible things for us all.
With appreciation, hope, and commitment,
2020: The State of Conservation
By Kate Vanelli, Future Rangers Program Director
2020 was a year for the books, in the worst possible way (although all the dogs that were adopted this year would beg to differ). I'm sure we'll be relaying the trials and tribulations associated with this year for many generations to come, although there's a chance that this year is hinting at the 'new normal', as we increasingly suffer the effects of ecosystem barriers being continually degraded by human activity. However, instead of bracing myself with 'the worst is yet to come' mindset, I've chosen, along with many others in the field of conservation, to see an opportunity to act upon a warning bell that has been ringing for years.
Becoming a Ranger: Hlulani Ngomane Shares His Story
Gaining a GCC scholarship has been a life-changing opportunity for many young people. We talked to Hlulani Ngomane about how this chance has allowed him to follow his dream of working in the bush with animals as well as providing for his family during COVID-19.

Want to stay informed about conservation issues and what
you can do to make an impact?