CAREERS IN CONSERVATION
Nkwane Patience – Head Chef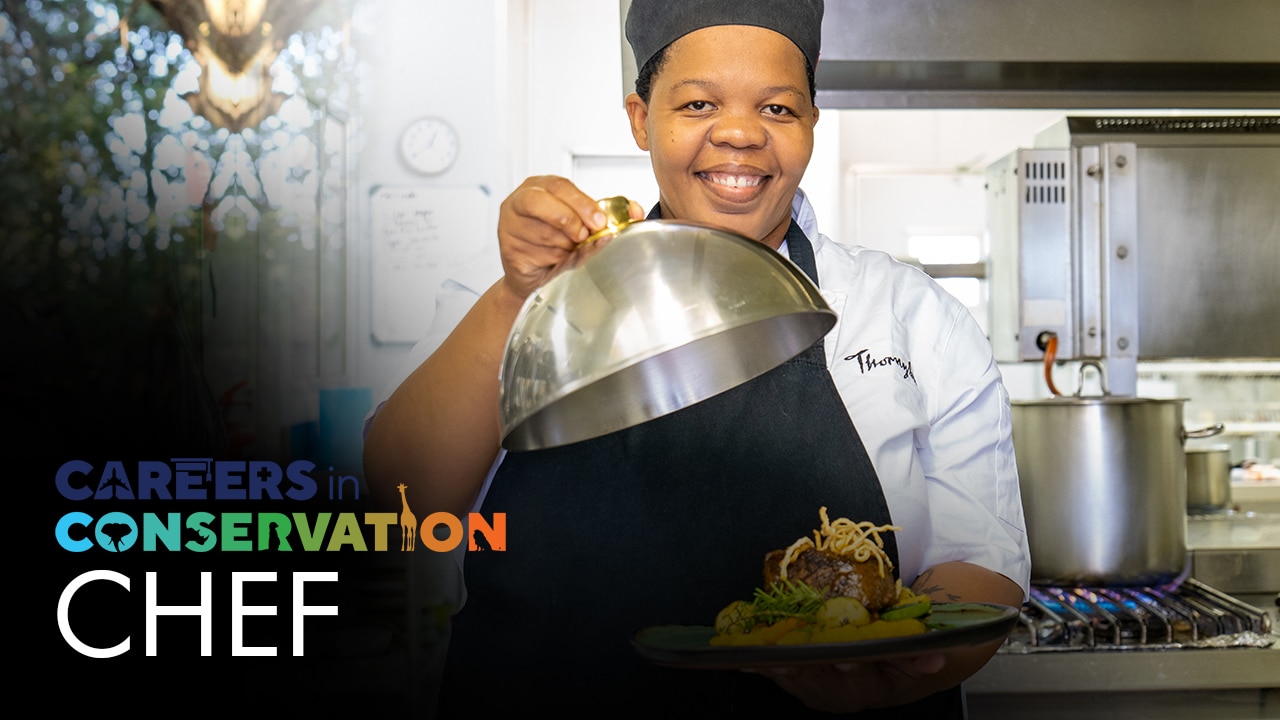 Background: Patience was born in a religious family, fathered by a pastor, in the city of Rustenburg, in the North West Province of South Africa. Patience grew up spending most of her time in the kitchen, having to cater for large numbers of people, mostly from her church congregation. She later went to stay with her grandparents, where cooking was set to be a part of her chores. At the age of 16 she knew she wanted to be a chef, but did not have enough resources to proceed with her studies.
Behind the Scenes: Patience on the Job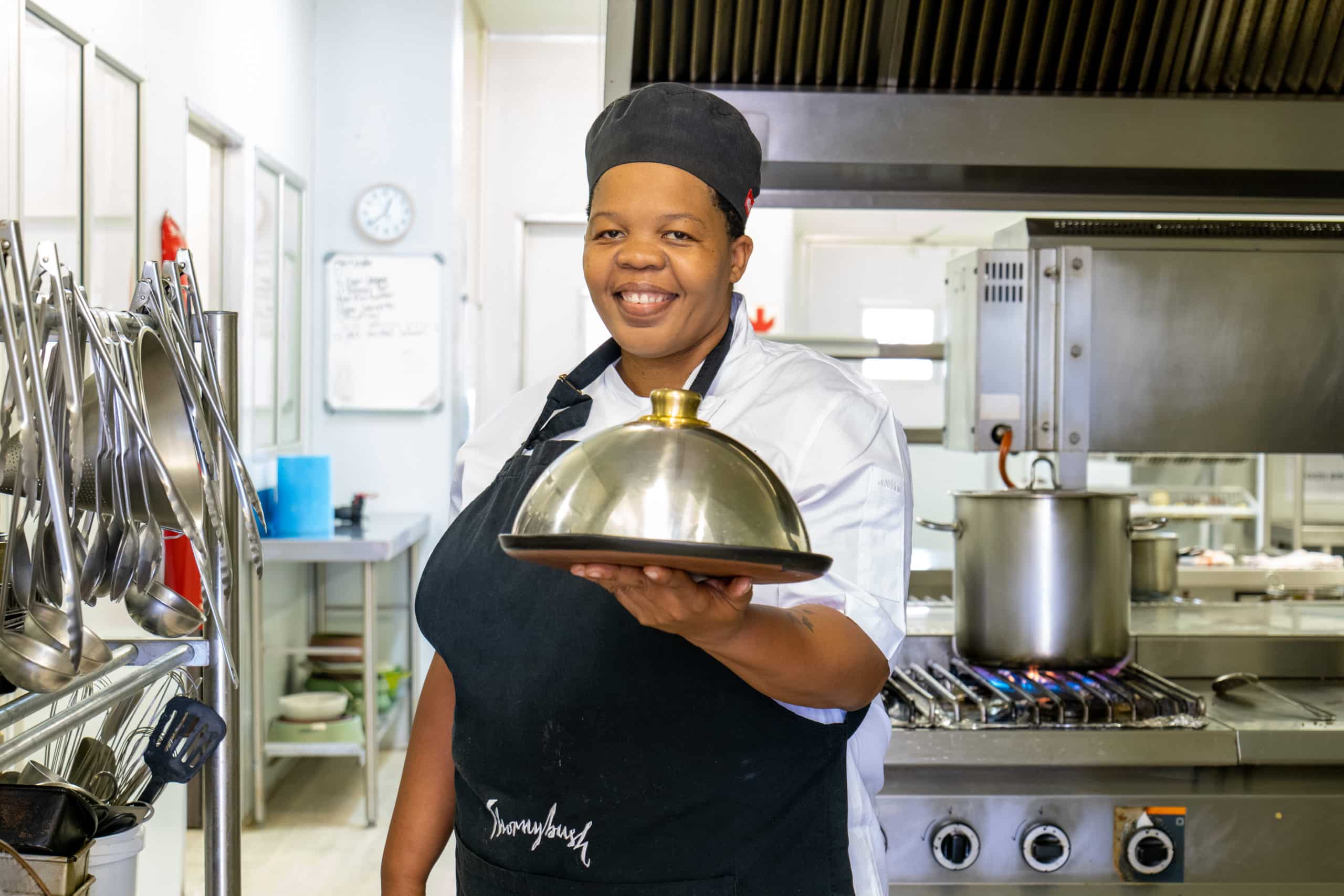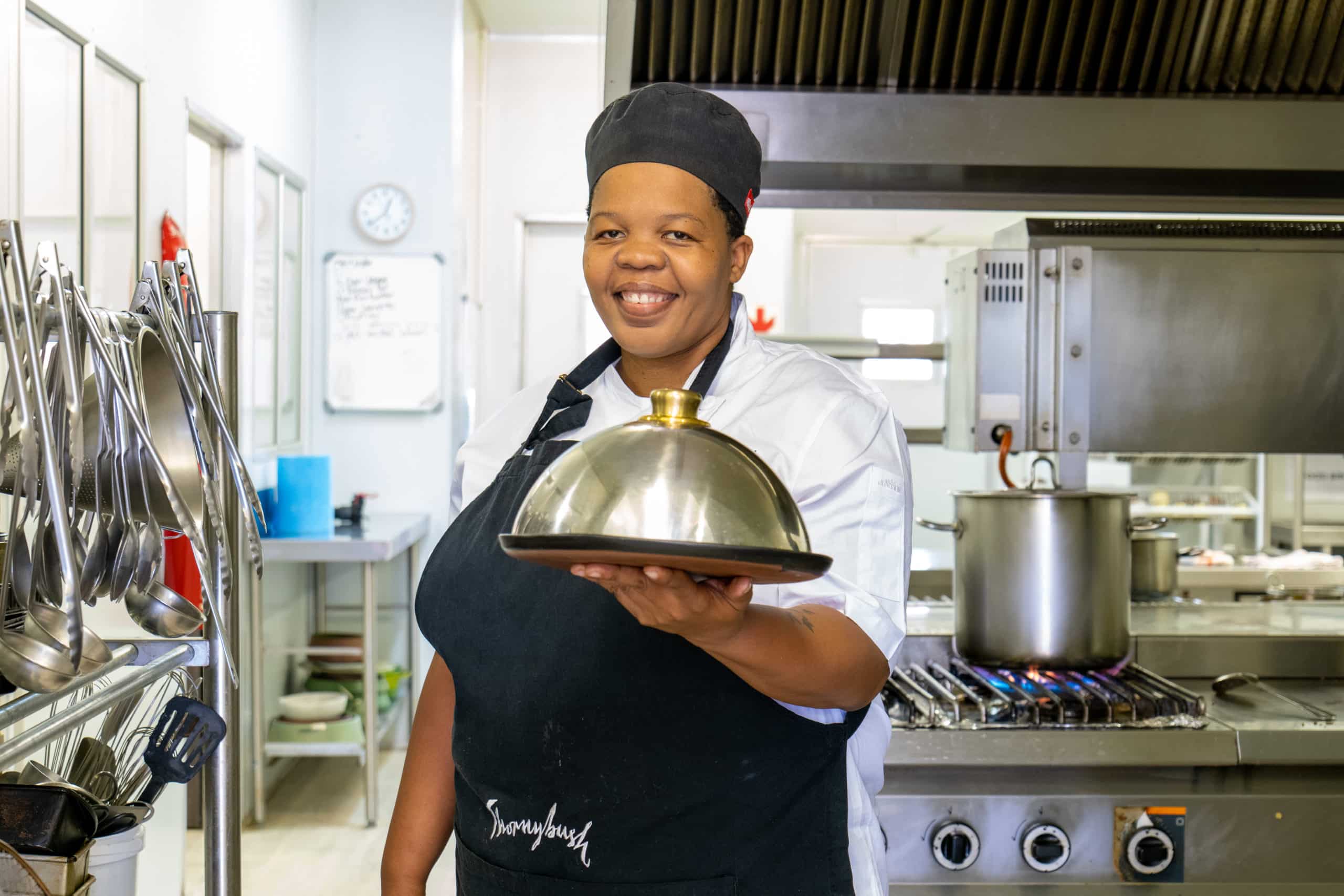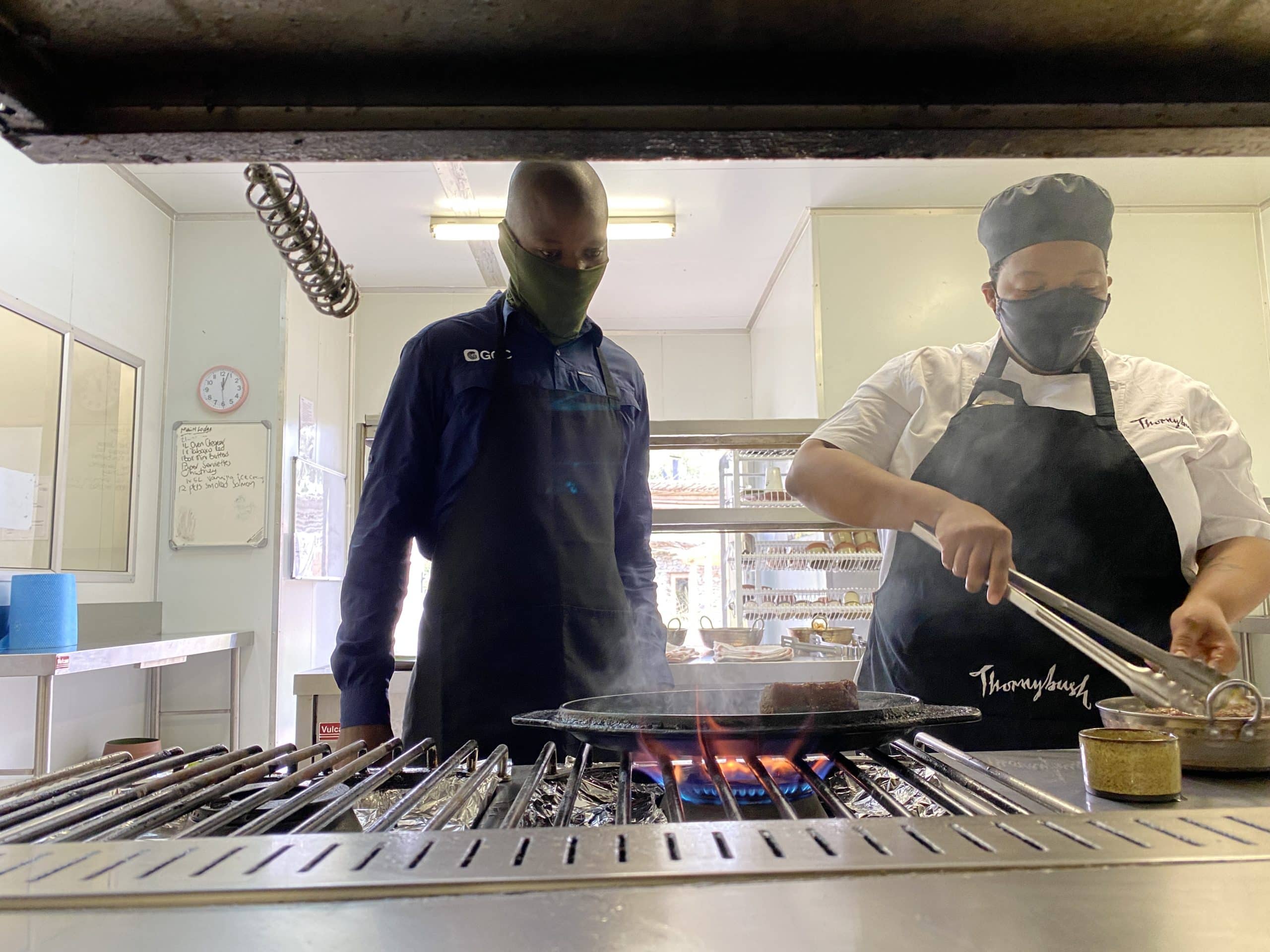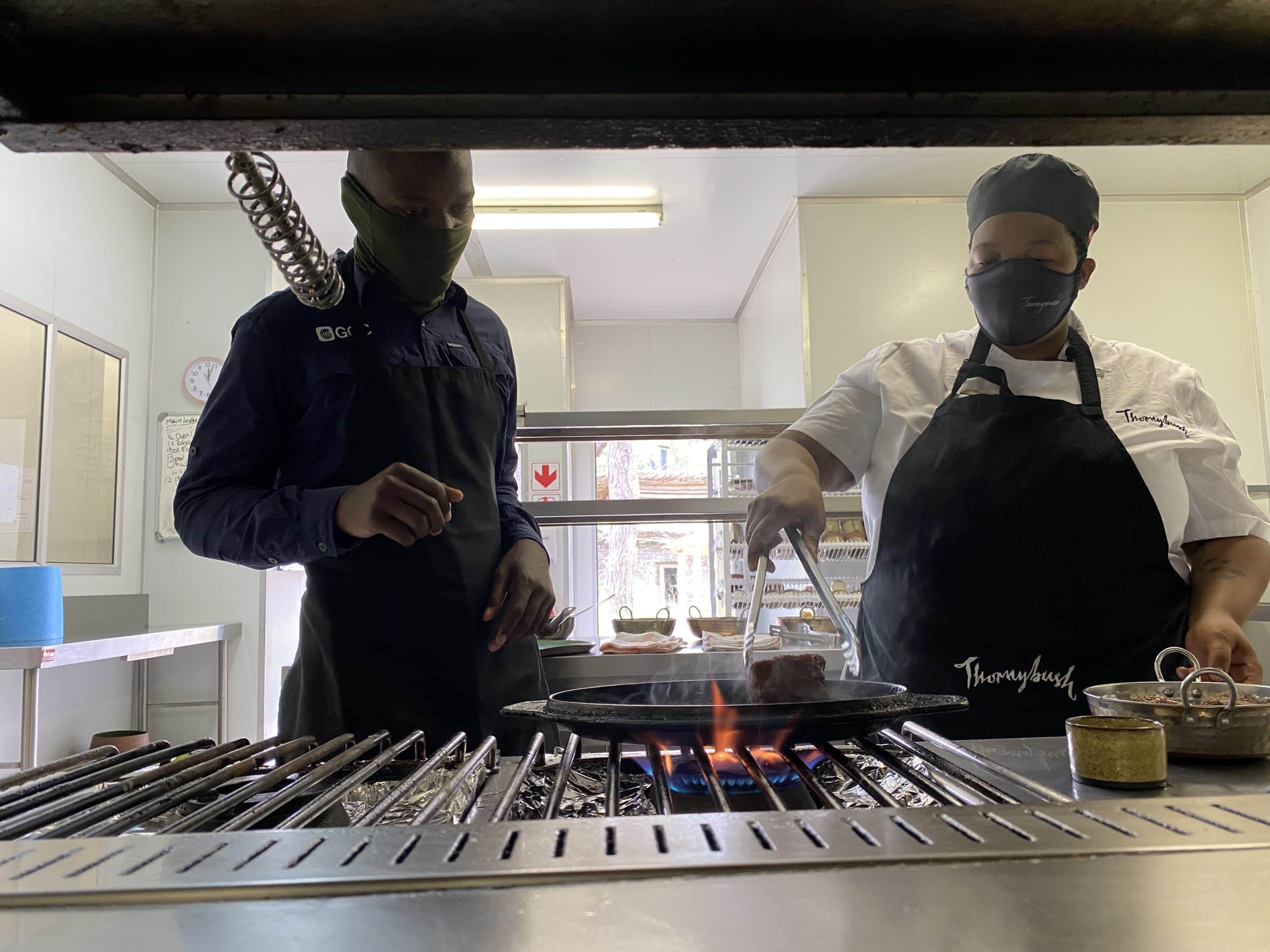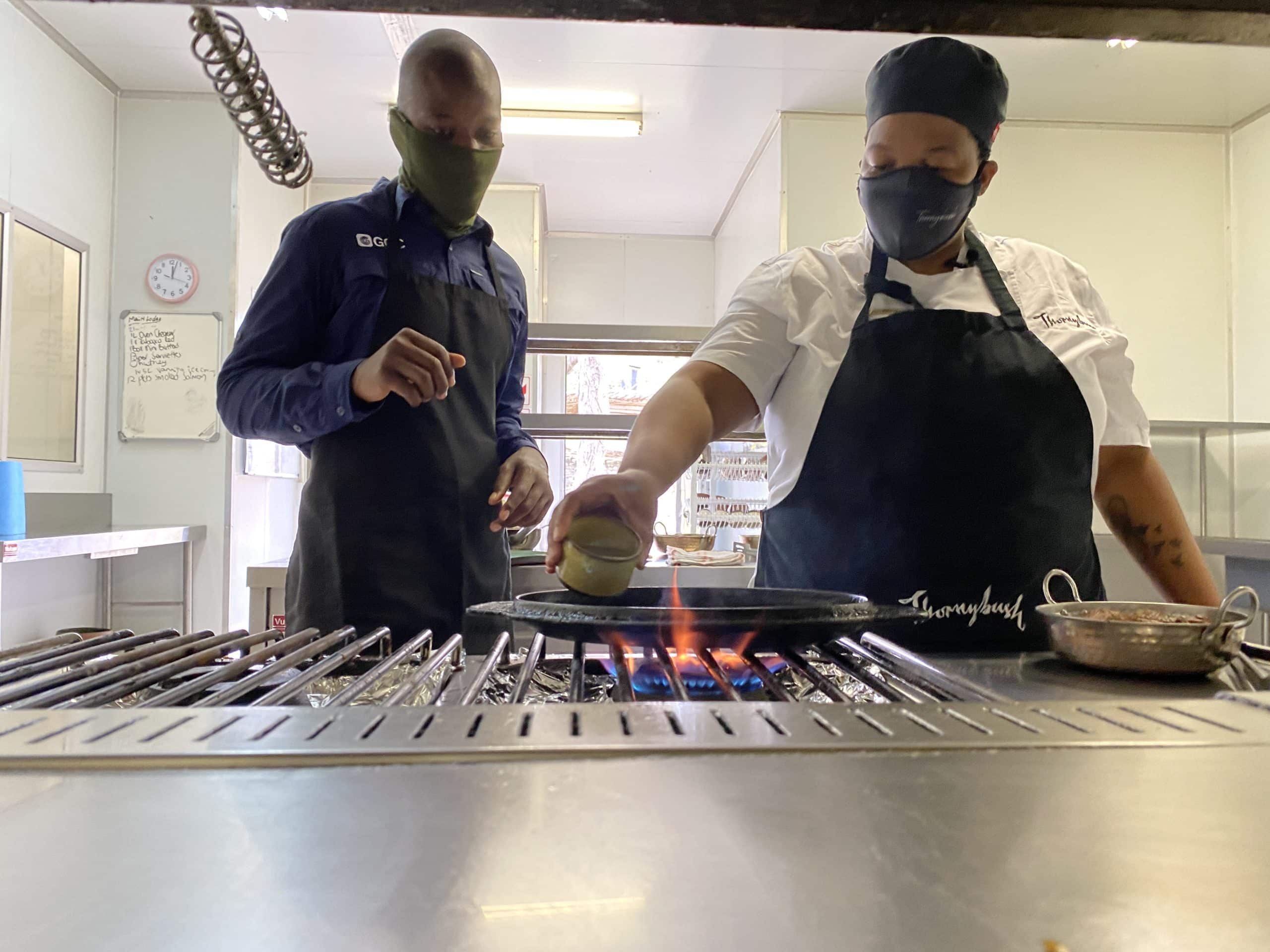 JOB REQUIREMENTS
Qualifications
Grade 12 or NQF level 4 equivalent: Admission Points Score (APS): 26

With Level 4 English
Level 4 Home economics/ consumer studies

3 months kitchen experience
Hospitality management certificate / Catering and management certificate
Chef diploma
Qualities and attributes
Genuine Passion for Cooking
Willingness to learn
Be organized
Multitasking
Teamwork  player
Time management
Creativity
Resilience
Resources
Visit related websites below:
CAREER PATH
Nkwane Patience – Head Chef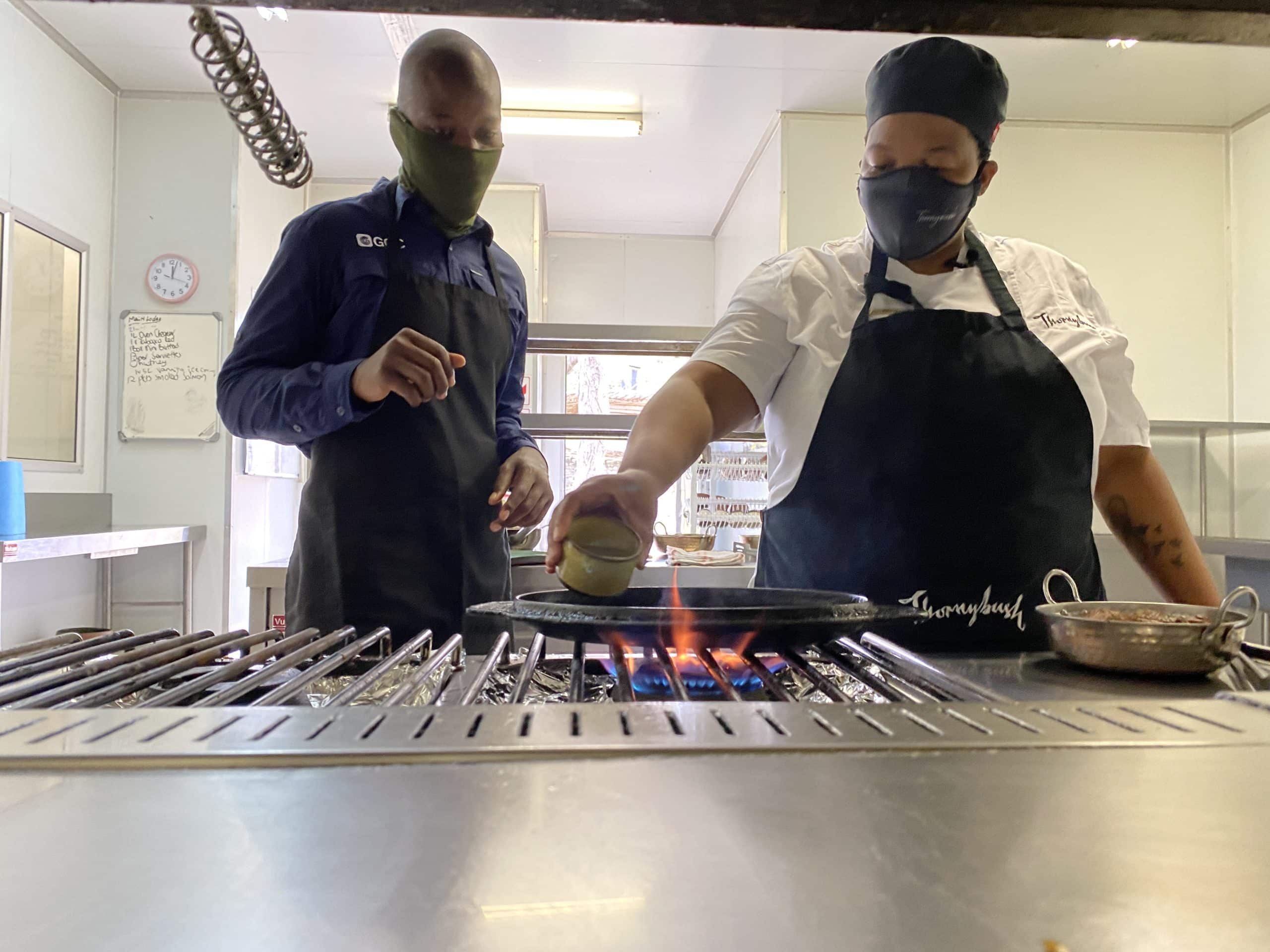 Post matric, Patience's goal was to enroll on a degree in cheffing in one of the South African universities. However, due to financial constraints, she couldn't obtain admission. However, she did manage to enroll in a diploma course in catering and management at Mount Grace College of Excellence in 2002. Upon completion of her diploma, she attended a number of workshops at the Professional Cooking Academy to increase her kitchen experience. These courses served as a prerequisite for her Professional Chef diploma from Damelin Correspondence College, which she obtained in the year 2009.
During that period, she was offered employment at ETALI Safari Lodge and later at JACI's Safari and Tree Lodges in 2006. A year later, she was offered a post at Royal Madikwe Luxury Residence as a Head chef which added towards her practical hours of experience required by Damelin College. Her passion for cooking and self development continued to grow and she voluntarily took on other duties above her job description with the aim of qualifying herself for better posts.
Sadly, after 5 years of service (2012), Royal Mandikwa Luxury Residence had to retrench some of the staff members and Patience was part of the batch. Little did she know that it was a blessing in disguise. In the same year she joined the Thornybush Waterside Lodge as a head chef and led the team for 8 years and was transferred to Saseka Tented Camp which is where she remains to date. Her qualities certified her as a professional chef by the South African Chefs Association as of the 1st February 2021.
"Believe in your dreams, research on what it takes to achieve them and be prepared to employ the required efforts to achieve them. Remember that prior proper planning prevents poor performance."