CAREERS IN CONSERVATION
Silence Musuku – Reptile Handler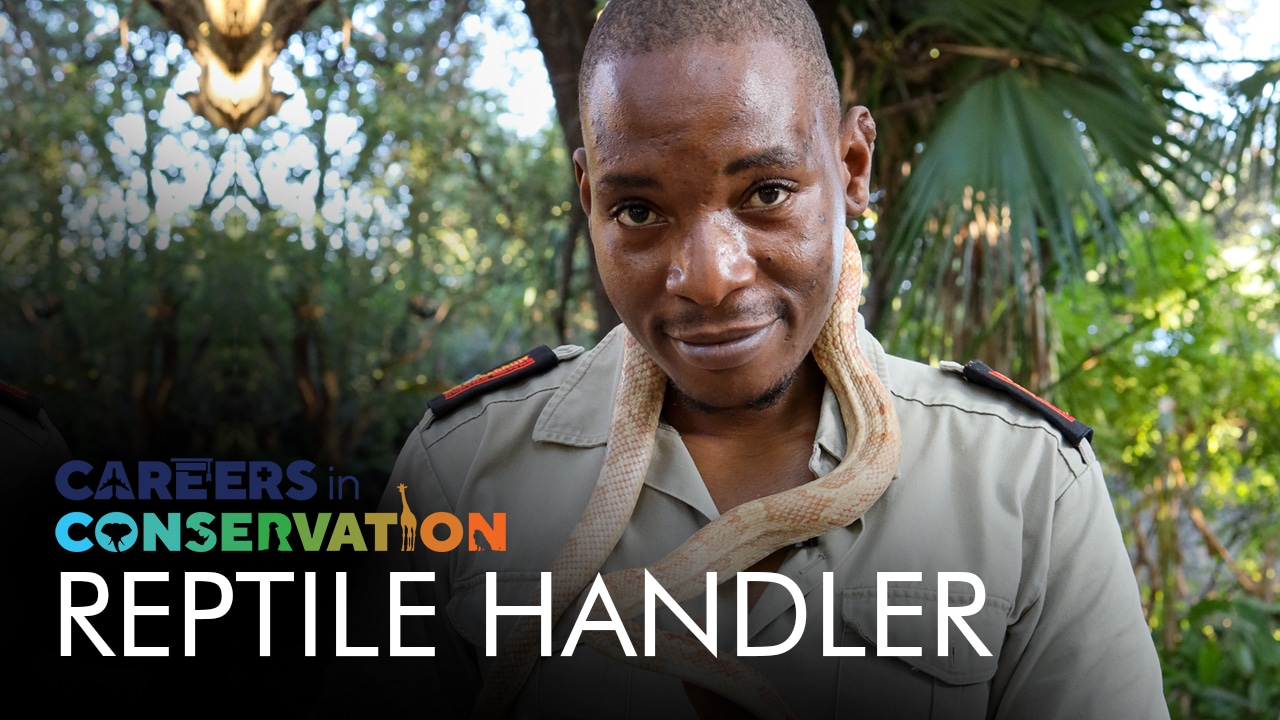 Background: Silence Masuku was born in Acornhoek Village, in Mpumalanga Province. Growing up, he spent most of his time with his grandparents, who told him stories on survival tactics, how to live off the land, and cultural myths which helped them cope with the harsh environment back in the day. His grandparents told many interesting stories and myths about snakes which made him astonished and intrigued about reptiles from a young age.
Years later, during his high school days, his school had a number of encounters with snakes, since it was situated at the border of the village and the bush. He noticed the different kinds of snakes that existed in their different forms. They caused him to reflect on the stories his grandparents had told him which gave him courage to help the teachers relocate the snakes from the school's compound. From these experiences he knew he wanted to be a reptile handler.
Behind the Scenes: Silence on the Job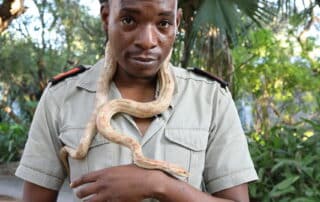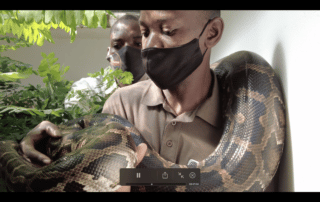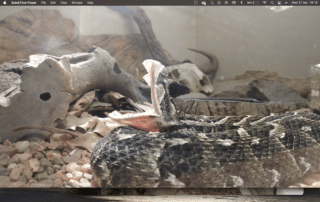 JOB REQUIREMENTS
Qualifications
Grade 12 or NQF level 4 equivalent: Admission Points Score (APS): 24
Snake Awareness, First Aid for Snakebite and Venomous Snake Handling (FGASA Accredited)
Advanced Snake Handling (FGASA Accredited)
Advanced First Aid for Snakebite (FGASA Accredited)
Qualities and Attributes
Passion for reptiles
Respect for wildlife
Confidence
Teaching Skills
Physical and mental fitness
Tidiness
Ability work under minimum supervision
Willingness to work in unfavourable conditions
Resources
Visit Reptile handling schools websites:
CAREER PATH
Silence Musuku – Reptile Handler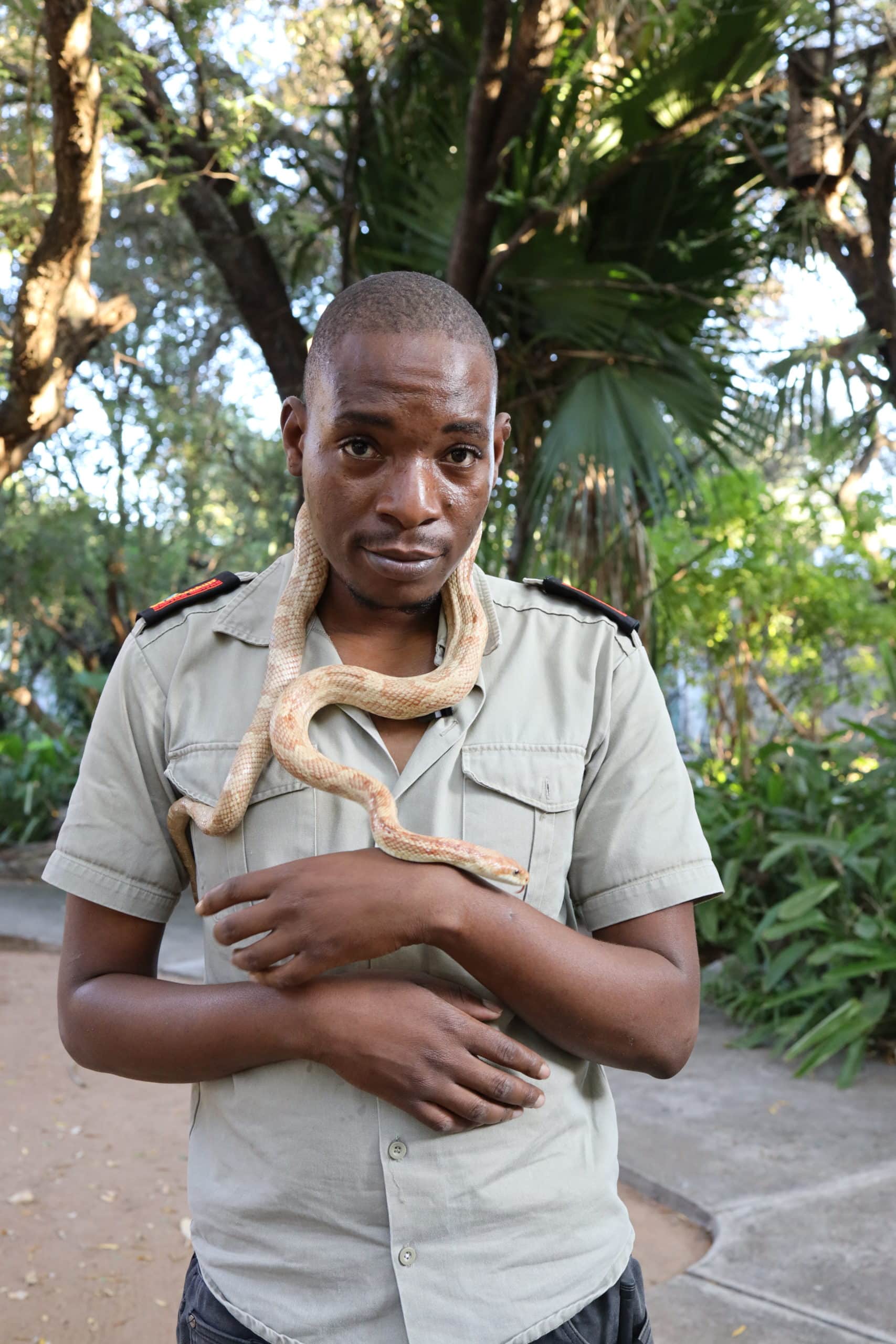 Upon completing high school, he consulted with the Hoedspruit Reptile Centre (then called Khamai Reptile Centre) about his interest in reptiles, mostly snakes. The center acknowledged his passion for reptiles and took him in as a volunteer. During his time at the centre, he was at the mercy of the most experienced reptile handlers in the centre, who fortified his knowledge about the behavior, temperaments, endemicity and attitude of different types of snakes and other reptiles. This made him a reliable person to feed with regards to knowledge of reptiles within his community thus correcting some of the myths his grandparents had taught him from a young age.
A year later, he was contracted for 3 months as an employee where he engaged with clients, providing valuable information on the different types of species the center thus providing hope for the future of the reptile world.
His dedication to his work was acknowledged by the centre and was later given a permanent post as a reptile handler. To date, Silence lives out his dream, handling reptiles and rescuing snakes when they are in conflict with humans.
"Believe in your dream and attach yourself to habits which feeds into it."