CAREERS IN CONSERVATION
Malapane Precious – K-9 Dog Trainer and Handler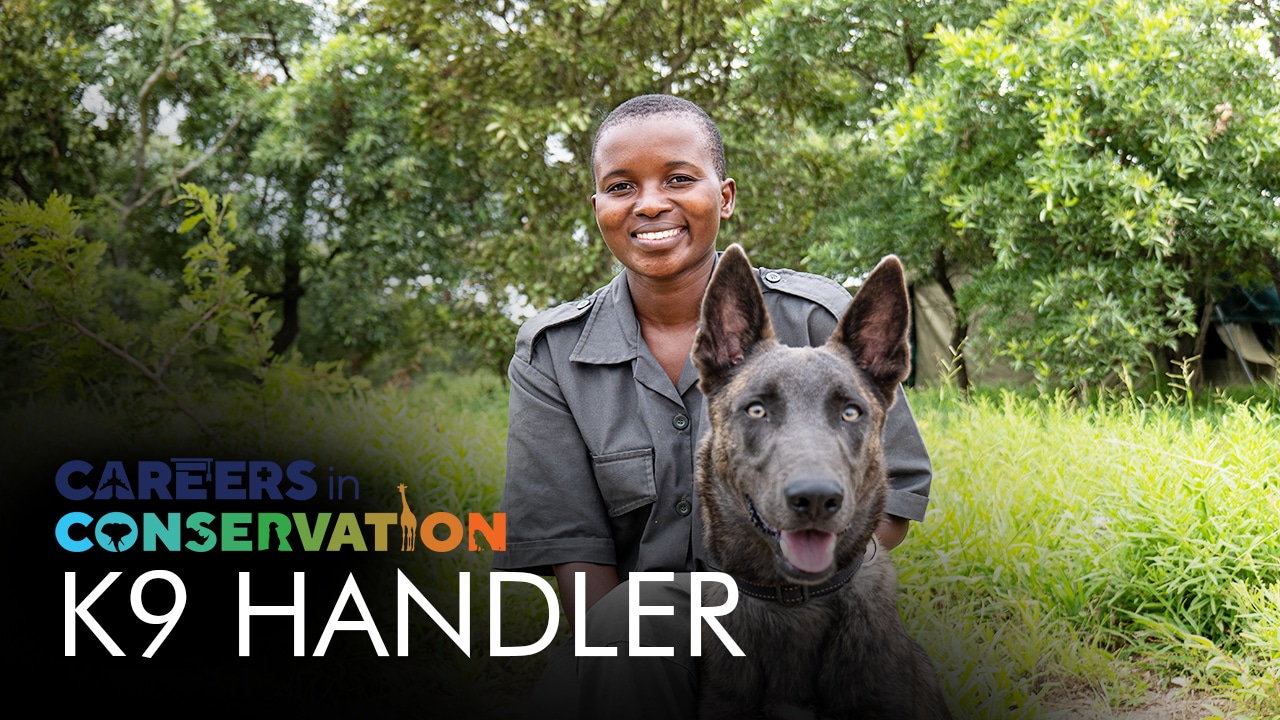 Background: Precious u kurisiwile hi mana wa yena ni va malume wa yena aWelverdiend, ematiko xikaya ya Acornhoek, eXifundzeni-nkulu xa Mpumalanga eAfrika Dzonga ku nga kusuhi na le ntangeni wa Kruger National Park. U tivisiwile eka timbyana hi va malume wa yena, lava a va ri ni timbyana to tala leti a va ti hlayisa tani hi swifuwo. A va nga swi tivi leswaku leswi swi le ku byaleni ka mbewu ya ku rhandza ni ku tsakela timbyana embilwini ya yena.
Khombo ra kona, endzhaku ka malembe nyana, mana wa yena u vuye a hundza emisaveni, swi siya xilondza lexikulu endyangwini wa ka vona. Precious a fanela a teka xitulu xa mana wa yena a hlayisa ndyangu wa ka vona.
Ku lahlekeriwa ka yena a swi n'wi hetanga matimba. U vile xihlovo xa matimba hi kuva a hlohloteleka ku tirha. A tirha swa nkarhi nyana tani hi mupfuni wa le ndlwini loko xikolo xakwe xi humile leswaku a ta kuma mali ya ku hlanganisa swidingo swa le ndyangwini, ku ta hlayisa yena ni ndisana ya yena.
Behind the Scenes: Precious on the Job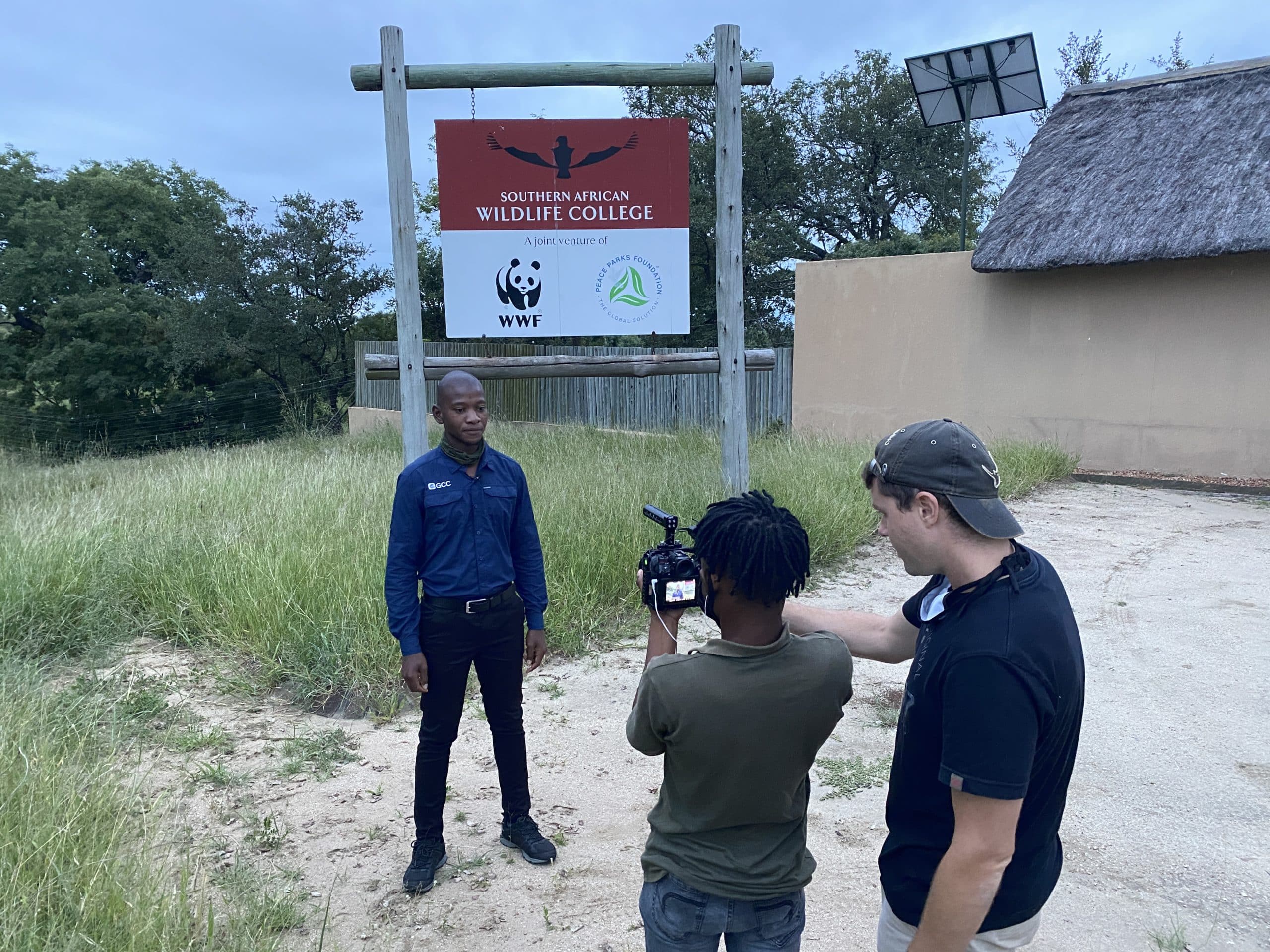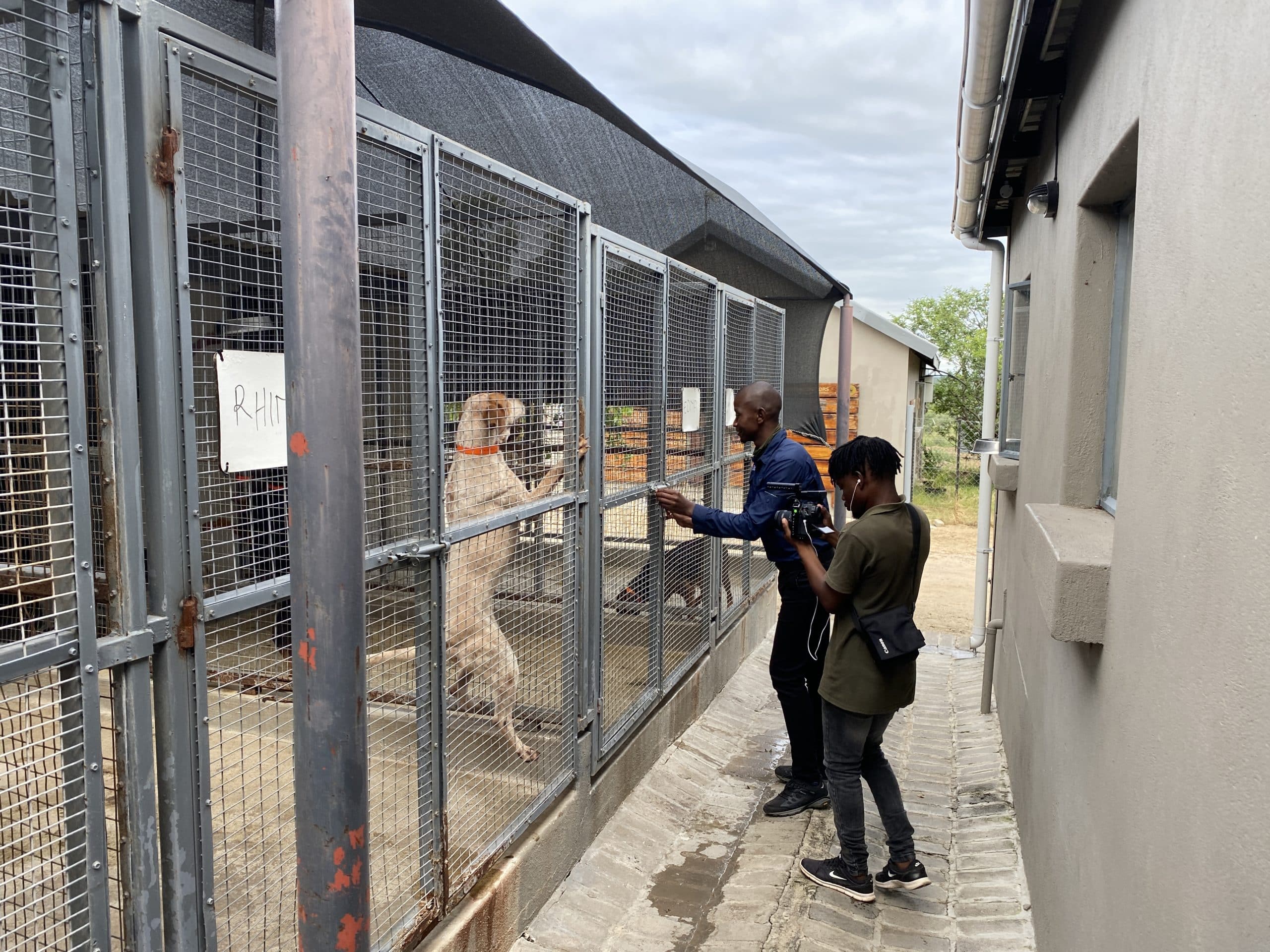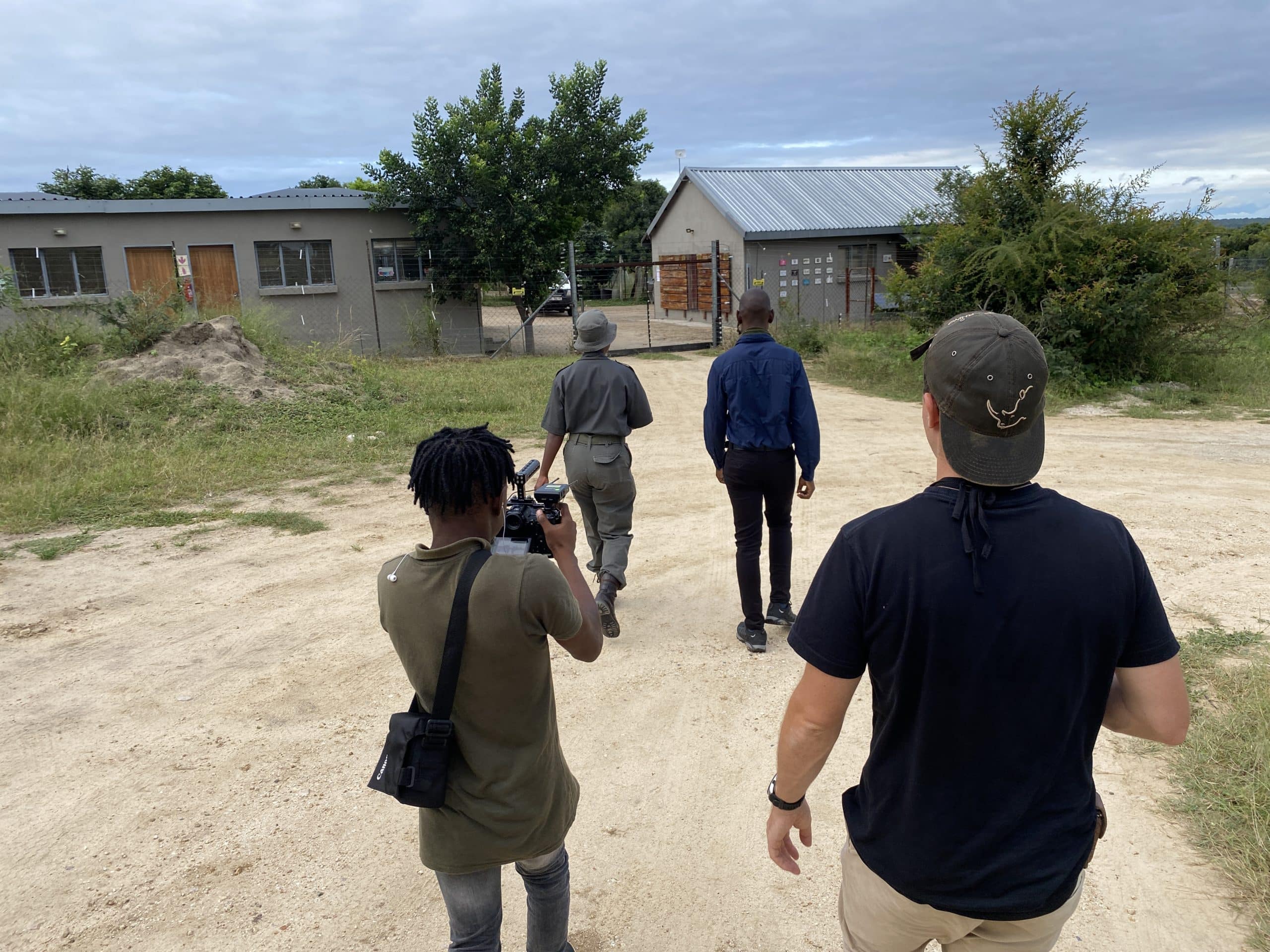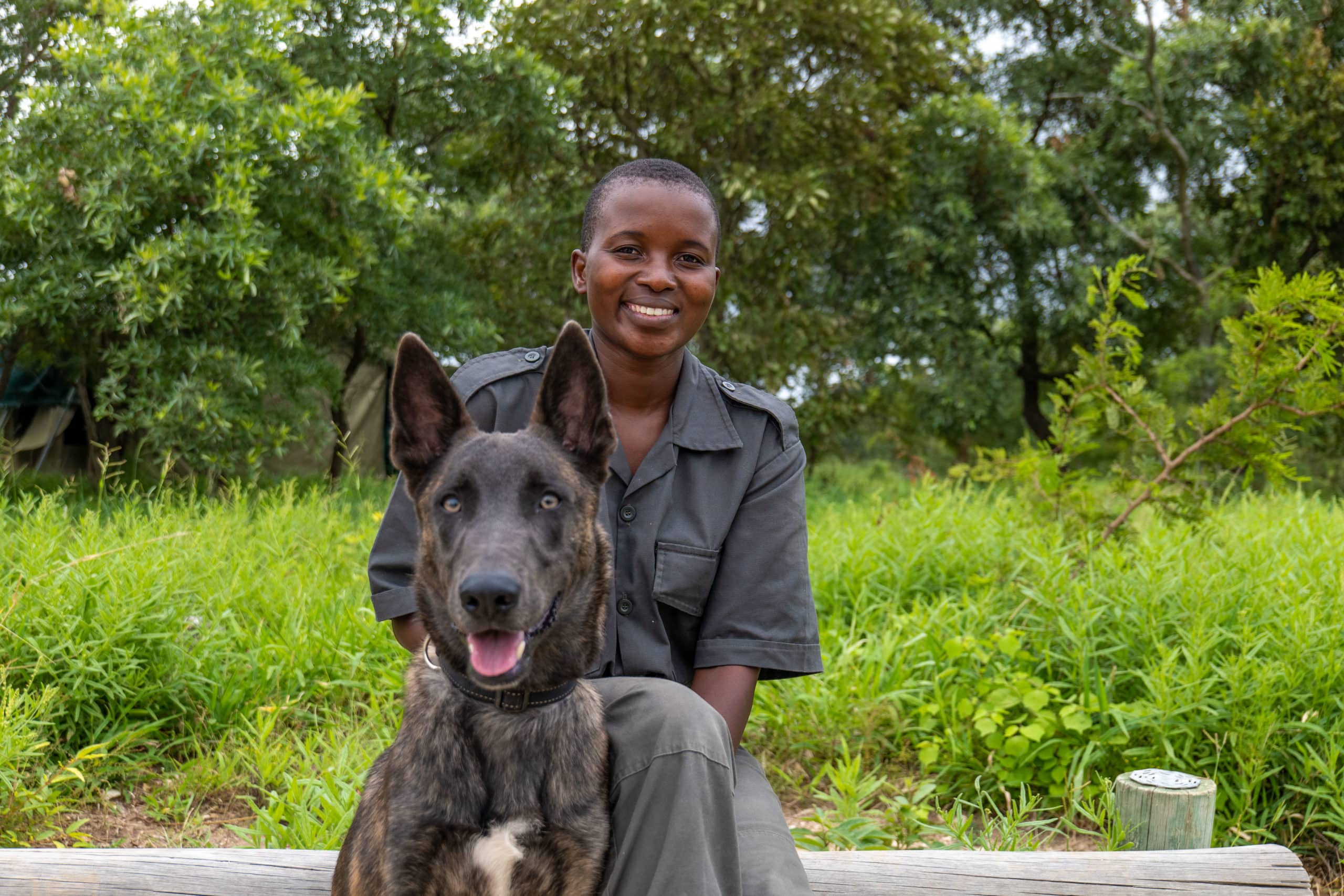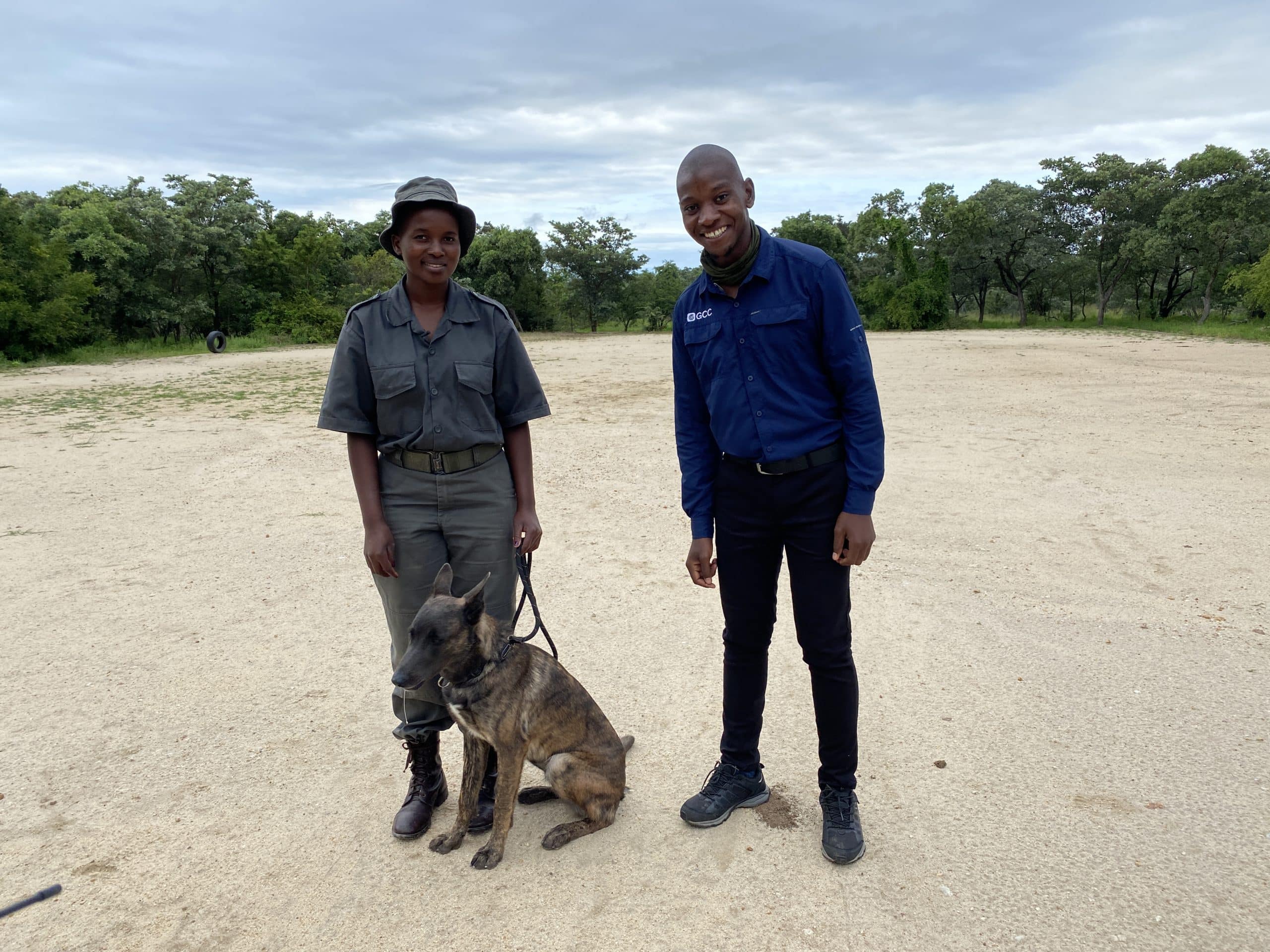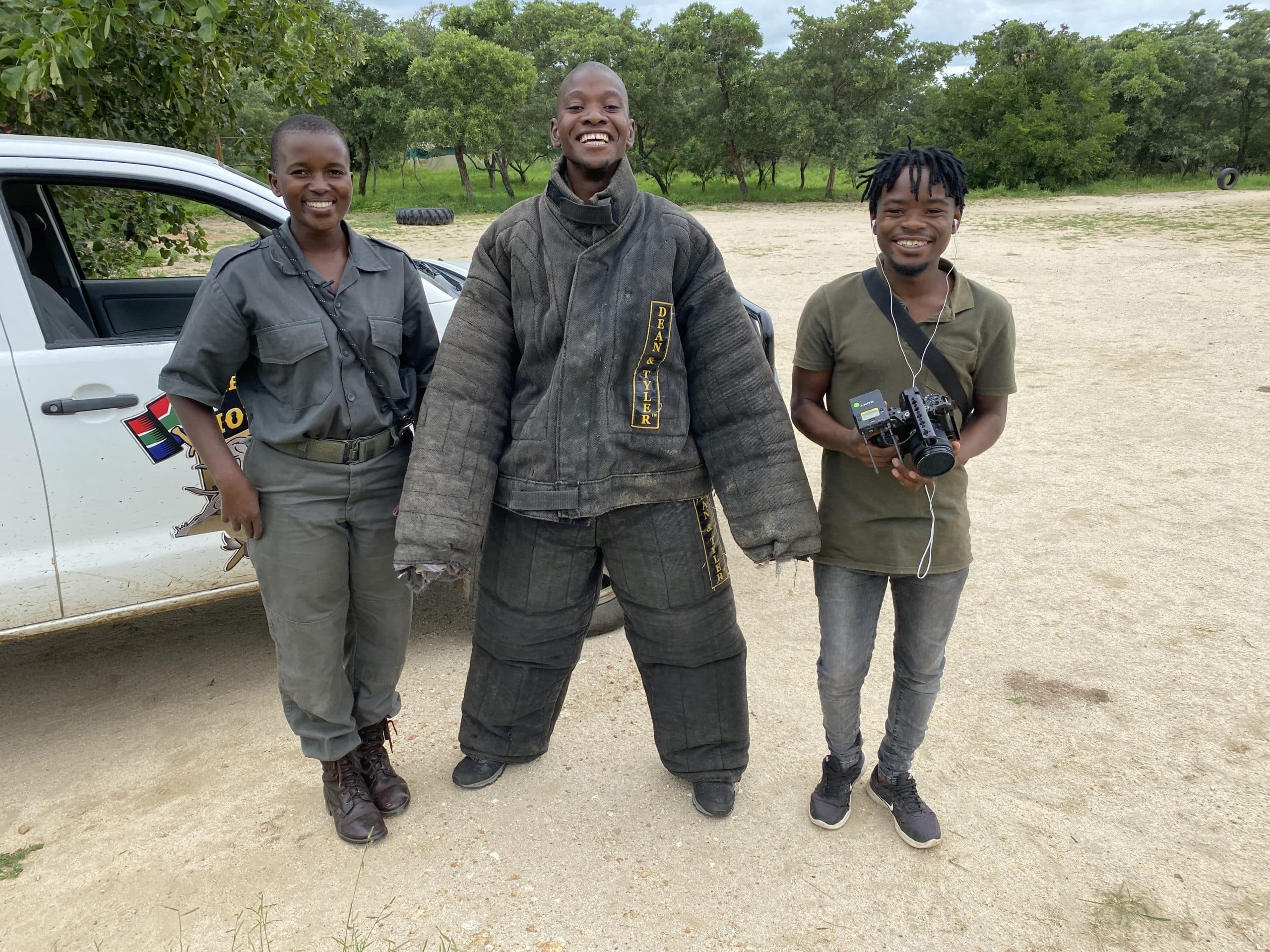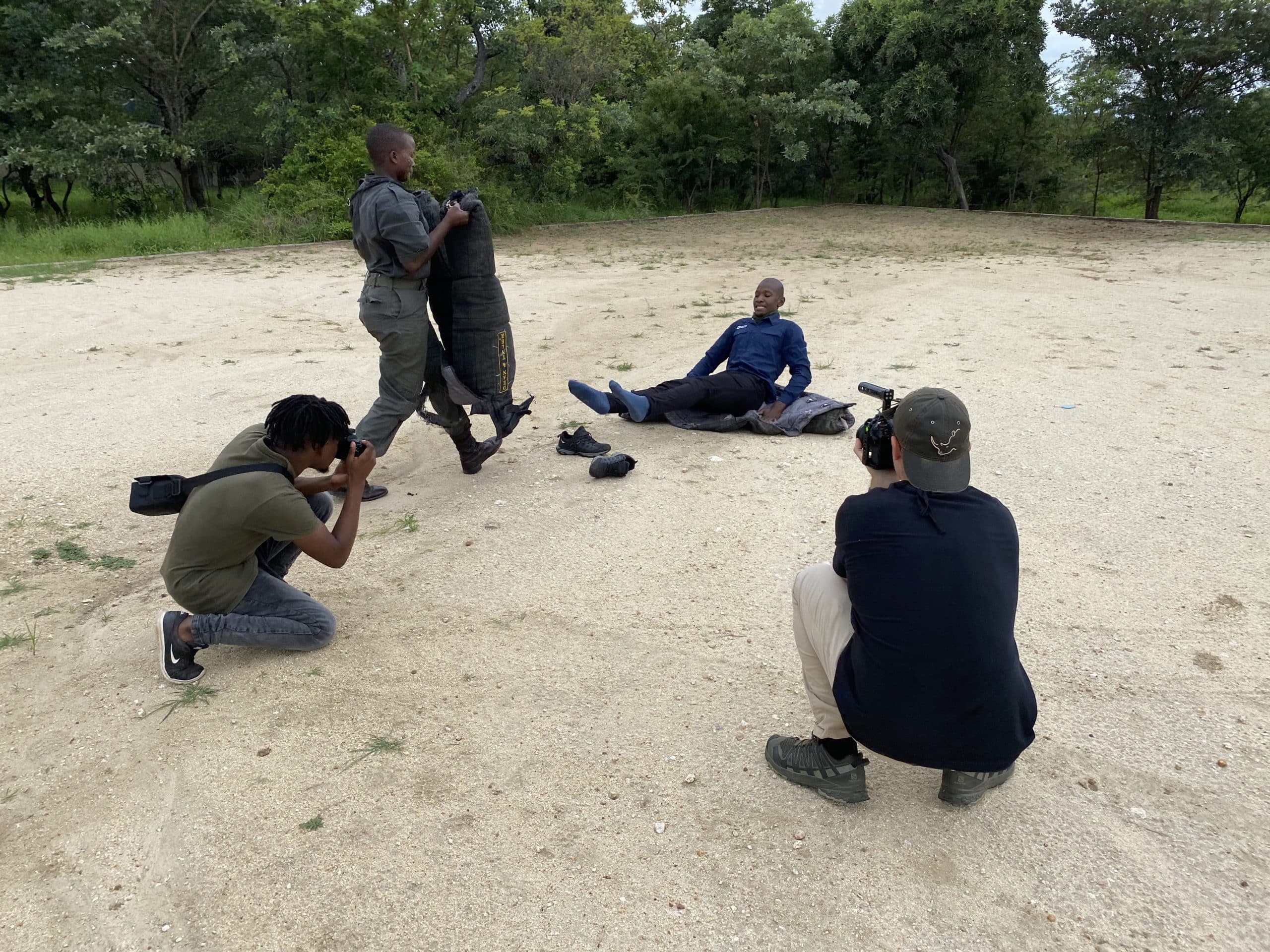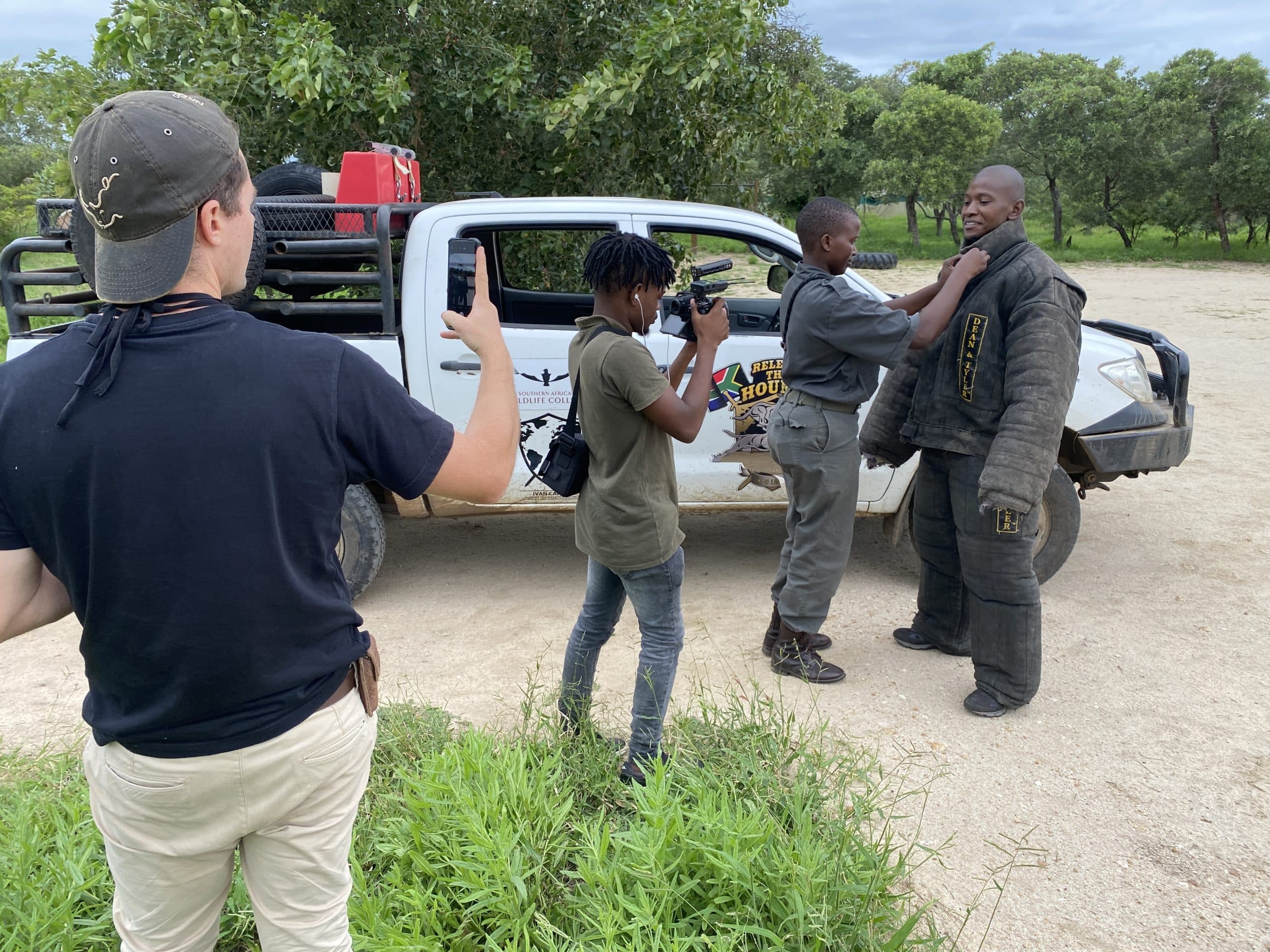 JOB REQUIREMENTS
Qualifications
Grade 12 or NQF level 4 equivalent: Admission Points Score (APS): 26
Level 4 English
Dog Handling Certificate: Levels 1 – 5
Field Ranger Certificate
Qualities and attributes
Physical and mental fitness
Tidiness
Ability to work with little sleep
Ability work under minimum supervision
Trustworthy/ honesty
Conflict resolution skills
Willingness to work in unfavourable conditions
Passion for wildlife
Resources
Visit Local information centers for information
Visit K-9 handling schools websites:
CAREER PATH
Malapane Precious – K-9 Dog Trainer and Handler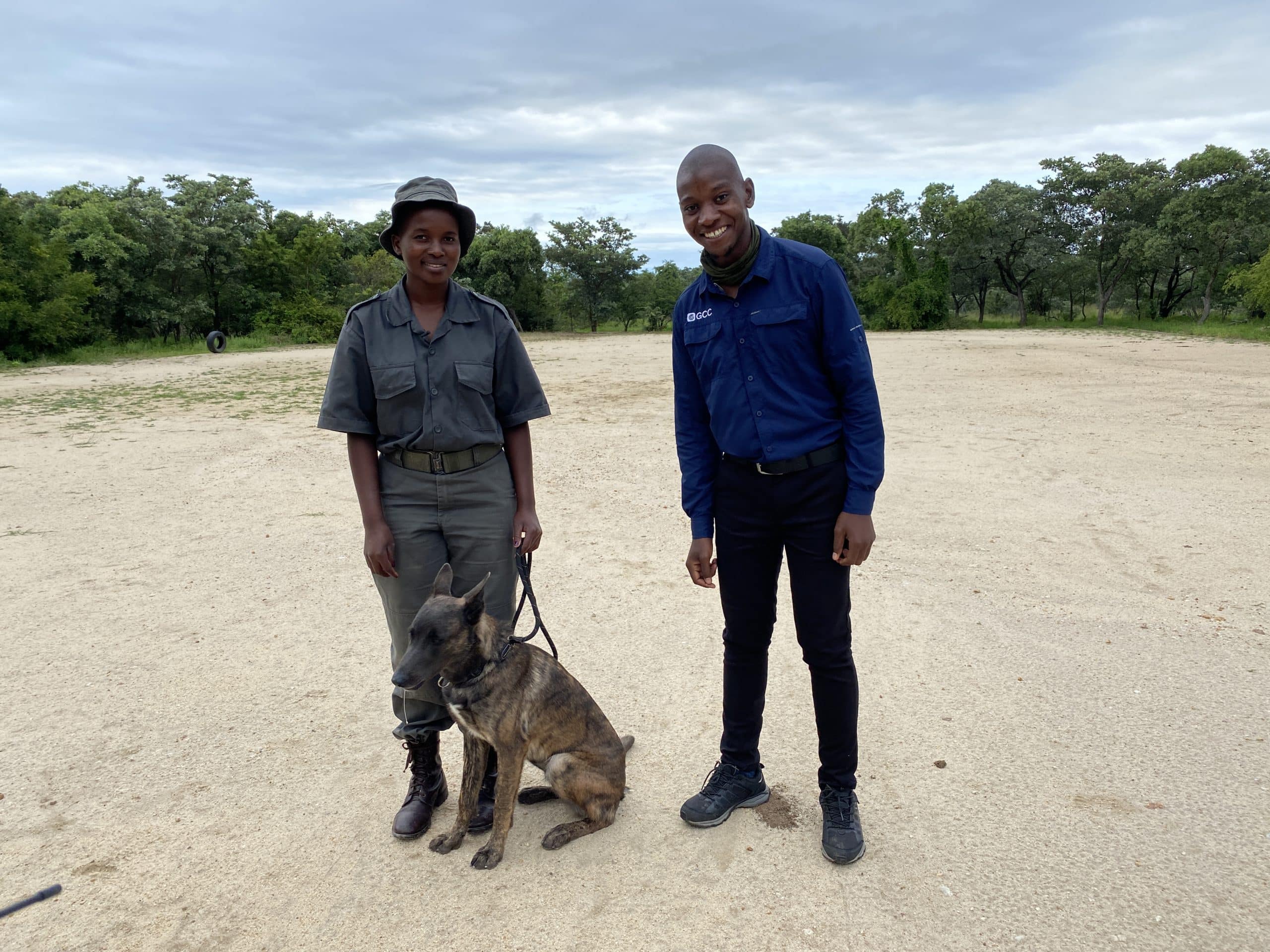 Loko a tava a hetile xikolo xa le henhla, Precious u yile emahlweni a ya dyondza tidyondzo ta Youth Access Bridging Course ekholichini ya Southern African Wildlife. Loko a ri ekusuhi ni ku heta tidyondzo ta yena, u apulayerile internship kwalhaya kholichini.
Endzaku ka loko va vone ku tirha ka yena hi matimba ni ku ti nyiketela, u vekiwile kwalhaya kholichini eka K9 Unit. Leswi a swi vulavula ngopfu ni ku rhandza ka yena ka timbyana ku sukela evuntsongwanini bya yena. Leswi swi n'wi hlohloterile ku va a hlengeleta mali, leswaku a ta kota ku dyondzela ku hlayisa timbyana. U vuyile a dyondza a heta ti levele hinkwato ta ntlhanu laha a nga kuma na sagwadi, ku ri ku tekela enhlokweni ku tirha ka yena hi matimba ni ku ti yimisela laha a nga nyikiwa ximbyanyana xa muxaka wa Belgian Melanois, lexi a nga xi thya vito ra Leon.
Loko se a vuya ekholichini u thoriwile tani hi muhlayisi wa timbyana eK9 Unit. Endzhaku ka malembe nyana, u tlakusiwile a va murhangeri ku tlhela ku va yena a letelaka vanhu ku hlayisa timbyana.
"Lavisisa u kuma ku rhandza ka wena wahari lontsongo u va ni xivono i vi u ti hlanganisa ni minhlangano leyi nga ku pfunaku ku va u fikelela xivono xa wena. Tiyisisa leswaku loko tindlela ti ku pfulekela, u tirha hi ku tshembheka ni ku ti yimisela."