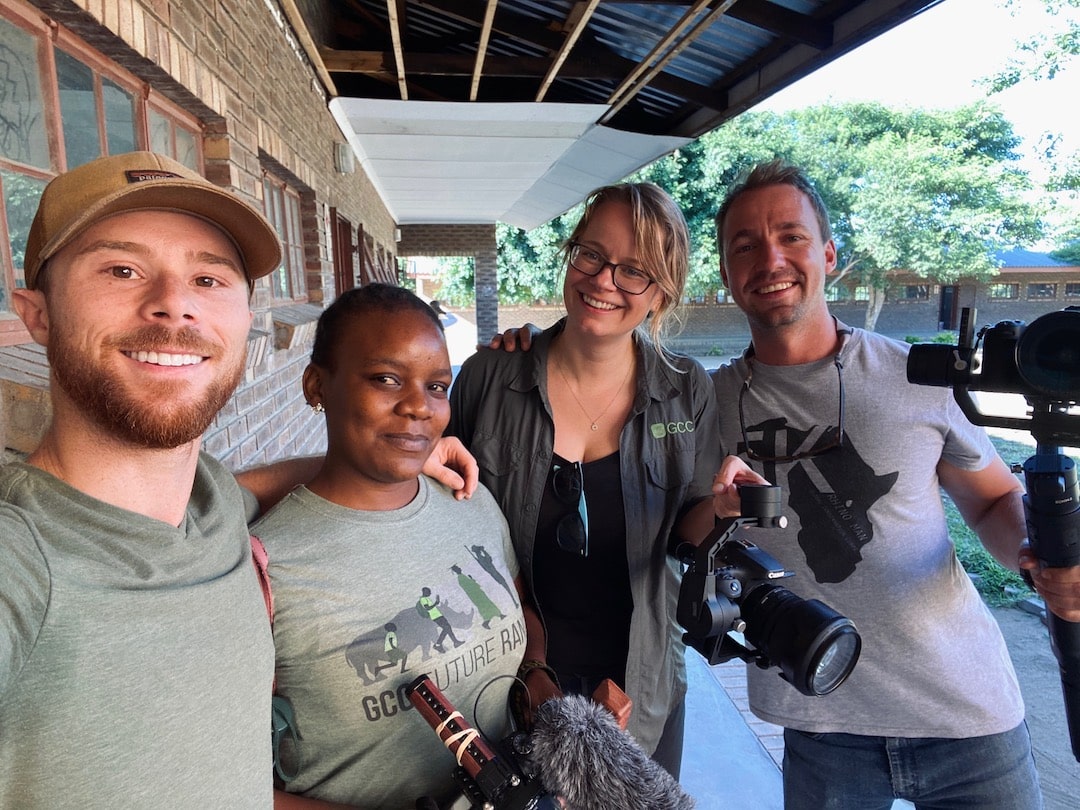 My fieldwork had been straightforward and relatively smooth, thanks to GCC's incredible team. The Future Rangers Program was being well-received by partners in the area, and we were getting excited feedback on our ed-tech solution to a persistent problem; tracking the success of environmental education. I was working in a place I love, with wonderful people, and seeing wildlife on a regular basis, so the snippets of news that were beginning to multiply regarding COVID-19 felt quite distant. Then the world came to a screeching halt.
When I first heard of this virus, I didn't feel surprised; a virus that scientists suspect is connected to the consumption of wildlife is spreading, quickly. From my experience in the field of conservation and my knowledge of the wildlife trade, this had seemed like the inevitable outcome of our treatment of wildlife. It had happened before, and would happen again. What was a surprise to me is how the world has mobilized.
The irony of this was that we are working on a program aimed to use education to combat poaching, an issue which has sprung from lack of economic opportunity, exclusion and desperation, and an issue that is unfortunately expected to increase due to COVID-related economic collapse. Poaching is just one of the many complex challenges facing wildlife today. As conservationists, we're digging in our heels against the 6th mass extinction, borne from the gross mistreatment of the natural world by humans. From my perspective, this pandemic is a heartbreaking symptom of a much, much larger problem. The best way to combat this problem? Education is where we start.
I reflected on the state of the world as I retreated to Denver through near-empty airports on my way to quarantine myself. Strangers smiled and said hello (from a distance), people cracked uneasy jokes in spaced-out lines, and there was an unusual sense of camaraderie in the face of a daunting global challenge. As someone who is constantly worrying about the state of our natural world, I had a bracing moment in the Atlanta airport. We can do this. We have it in us to mobilize globally for the greater good. We're all coming together now, and I truly believe we can carry on our camaraderie and cooperation, for our natural world, for our rapidly disappearing wildlife, and for our planet, to which we owe our continued existence.
In the end, we're all fighting for the same thing. We want safety for our friends, family, our communities, and the world we love. That's what this pandemic is immediately threatening, and this is what is threatened by climate change and loss of wildlife as well. We're all on the same side. COVID has given us the ability and perspective to look at all impacts of human behaviour on this planet, and I remain faithful that this international disaster serves as a potential turning point towards a more balanced future.

Want to stay informed about conservation issues and what
you can do to make an impact?