The first three episodes of "Careers in Conservation" are now live!
Episode One: Sherpherd Maunye – Field Ranger at Timbavati Private Nature Reserve
Episode Two: Precious Malapane  – K-9 Dog Trainer and Handler at Southern African Wildlife College
Episode Three: Joel Hlatswayo – Field Guide at Kirkman's Kamp, Sabi Sands – Lilydale
At GCC, we believe that education and opportunity creation are key to wildlife conservation. Inspiring young people to become stewards of nature is instrumental in reducing poaching and developing future leaders that care about the environment. Careers in Conservation aims to inspire young people by teaching them about the numerous career possibilities available to them in the field of conservation, and also to introduce them to conservation heroes and role models in their communities.
In addition to sharing these videos on our website and social media platforms, our facilitators have begun integrating them with our Digital Education programs in our local schools. We look forward to providing you with updates from our schools in the coming weeks, and hope that you will share these videos with your friends and family!
Learn more about the series here!
Subscribe to GCC on YouTube
Sibusiso Vilane: Everest Mountaineer Highlighted in Careers in Conservation
On Monday, 2nd August, GCC hosted Sibusiso Vilane on the Careers in Conservation video series. The episode was facilitated by GCC's own, Mbhoni Mzamani, who learned about the career of an adventurer and motivational speaker. The day started off at GCC's Mahlekisana Primary School, where Sibusiso presented his life story to the grade 6's and 7's. He talked about his difficult childhood, and the road it took in order to become the first African man to summit Mt. Everest, and then subsequently, the 7 Summits. The afternoon was spent hiking in the Blyde River Canyon, the third largest canyon in the world. Sibusiso taught Mbhoni the essentials of good hiking techniques, and even presented Mbhoni with a challenge of his own; to jump off a 30 foot cliff into freezing water (all so more the challenge because Mbhoni can't swim)! We won't say too much more except watch out for the upcoming episode, which highlights some incredible moments. A massive shoutout to GCC's friend Zac Holben, who shot and edited this beautiful episode.
Some brilliant memories were made and we can't wait to share the episode with you soon!
"Voices of Nature" Podcast: Mbhoni Mzamani on Creating "Careers in Conservation"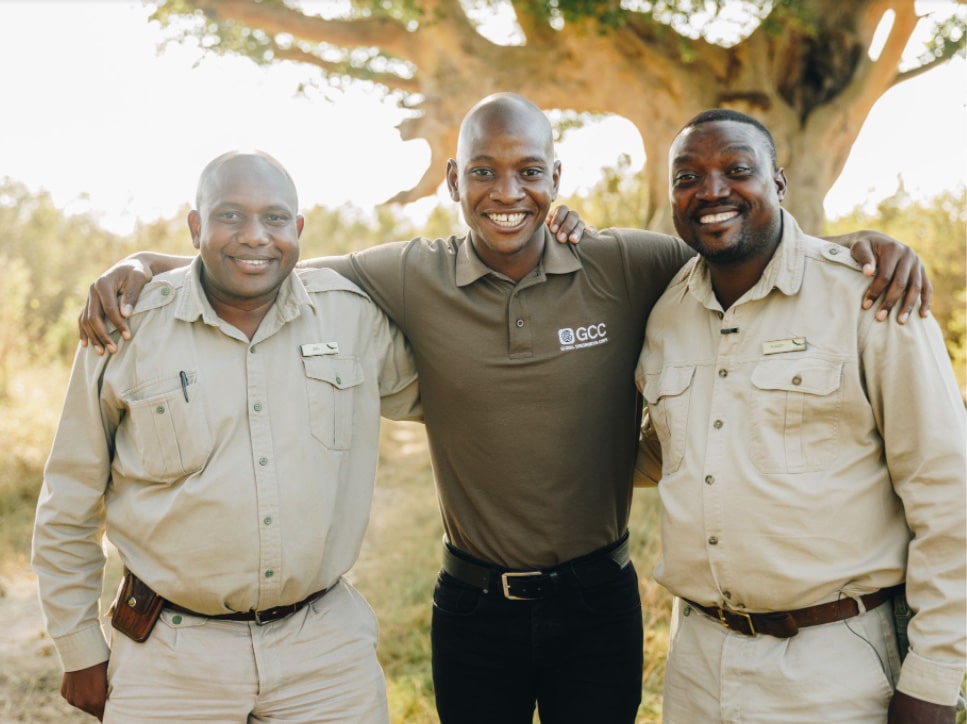 In this episode we speak with Mbhoni Mzamani, the Community Liaison Officer and Producer at Global Conservation Corps. Mbhoni has just launched Careers in Conservation, an exciting new video series hosted by Global Conservation Corps that shows all the different careers that lie within conservation.
Listen to the episode on our website
>Listen on iTunes
>Listen on Spotify
GCC Kicks Off App Training Workshop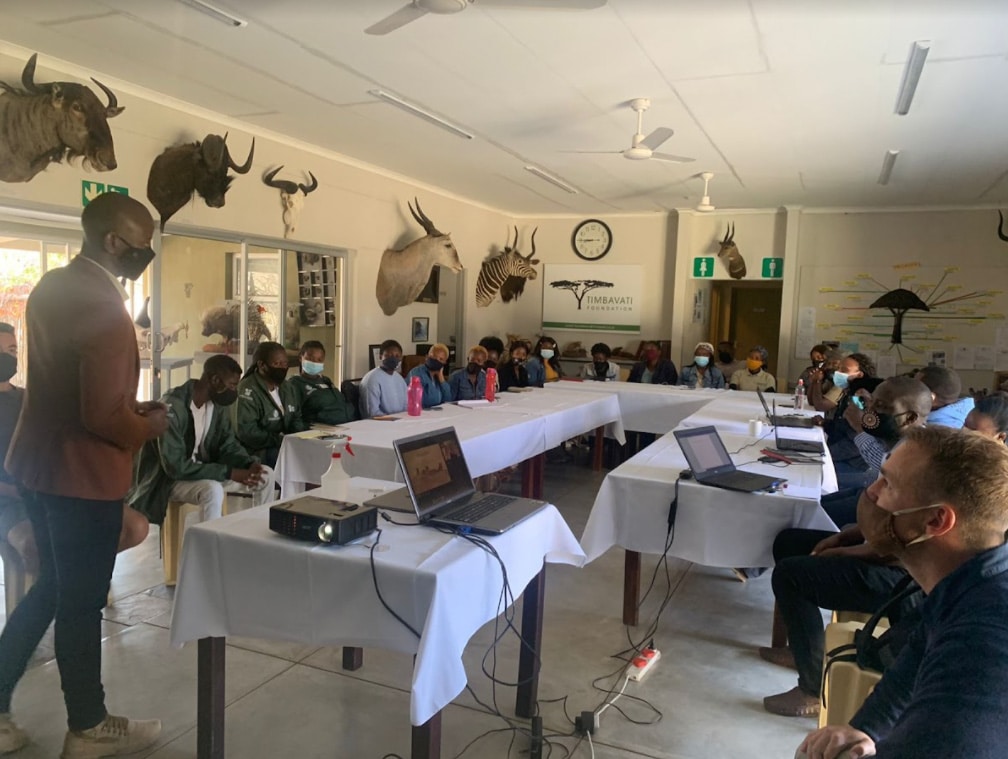 On the 4th August, 2021, GCC ran its inaugural Educational App Training and Implementation Workshop at the Timbavati Foundation. Over 30 staff attended from various conservation partners including; Africa Foundation, Southern African Wildlife College, Nourish NPO and the Timbavati Foundation. GCC staff Lefa Malapane, Promise Mkhantshwa, Mbhoni Mzamani and Matt Lindenberg ran the training, covering various elements required for the effective deployment of facilitators and the App into 20+ local schools, impacting over 10,000 students across the Greater Kruger landscape. This is the first time GCC is bringing on scaling partners to pilot its educational App in schools bordering the Kruger Park, and we're so excited to be rolling this out. More information around the App is coming very soon!

Want to stay informed about conservation issues and what
you can do to make an impact?