We are SO PROUD to announce the official launch of our new series "Careers in Conservation"! Hosted by GCC Producer Mbhoni Mzamani, the goal of the series is to inspire young people about the numerous career possibilities available to them in the field of conservation, and also to introduce them to heroes and role models in their communities whose extraordinary career paths are truly inspiring.
To celebrate World Ranger Day on the 31 July, 2021, GCC kicks off the series with none other than the career of a field ranger, featuring Sherpherd Maunye from the Timbavati Private Nature Reserve. Mbhoni spends a day learning from a man who has dedicated his life to protecting wildlife on the front lines, and has a special encounter with some elephants. 
Watch the first episode here!
Learn more about the series here!
Subscribe to GCC on YouTube
GCC Digital Manager and Family Visit South Africa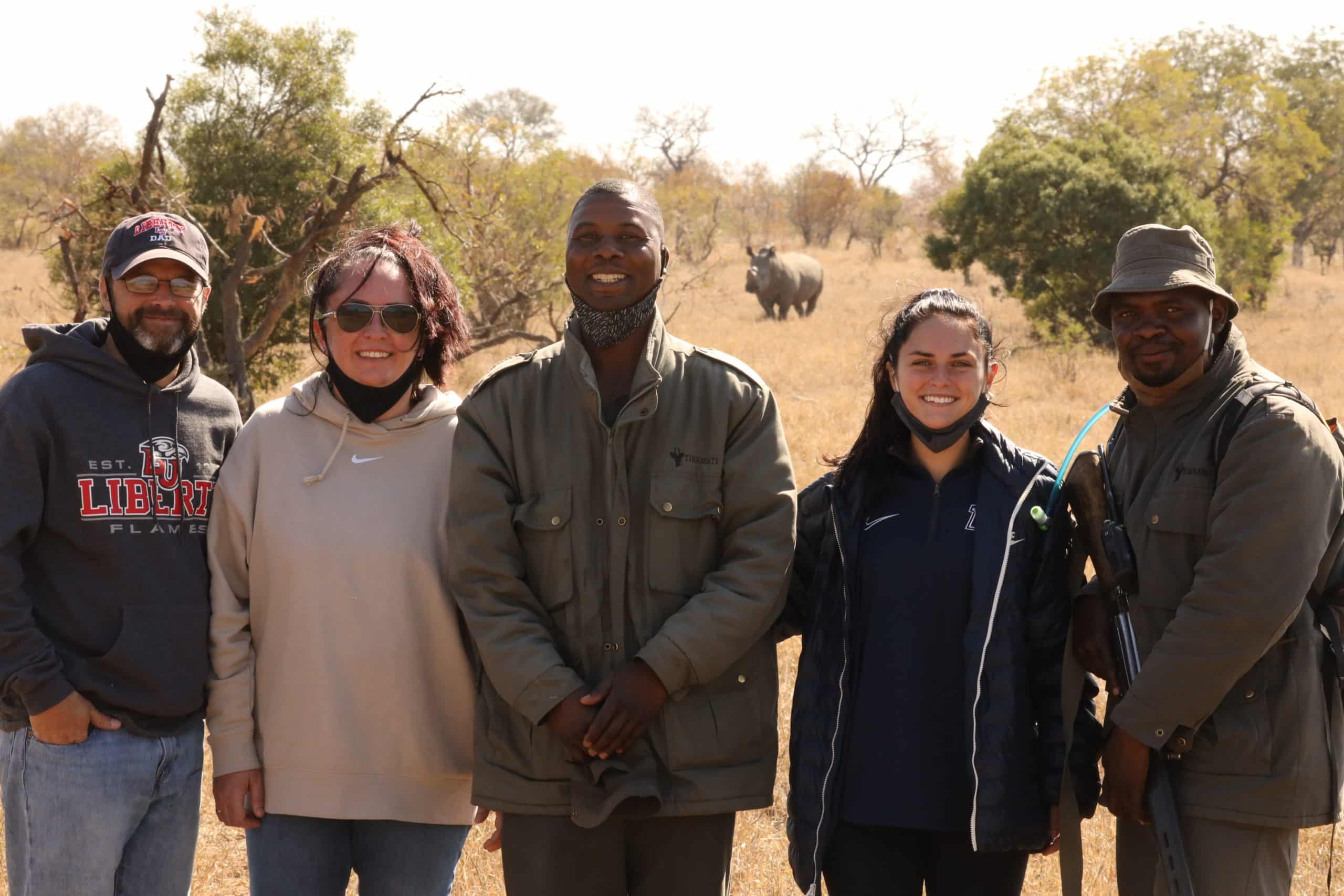 This month, GCC Digital Manager Rebekah Wortman, her husband Kevin and her daughter Savanna visited the GCC team in South Africa! During the busy trip (which was filled with breathtaking wildlife sightings), they had the opportunity to visit local schools with Matt and Lefa, explore the beautiful Limpopo Province with Mbhoni, and meet Anton and his team for a behind the scenes tour at Timbavati Private Nature Reserve.
Additionally, Savanna, who is a college junior studying to enter a career in conservation, was able to complete her second internship with GCC. This year's internship included designing a research study to gauge the impact of our outreach in local schools and communities. We always love for volunteers and supporters to visit and see our work on the ground!
Digital Education Fundraiser Update: Backpacks and Computers
Thanks to your generous support for our recent "Combating COVID Through Digital Education" fundraiser, we have been able to purchase our first batch of digital devices to support our outreach in local schools. We were able to purchase a whole fleet of Acer Chromebooks that will be used in classrooms to improve our digital education sessions, facilitate surveys and assessments, and make more resources available to our students. In addition to the laptops, backpacks and supporting material were purchased  to help our facilitators in their daily work. As always, we can't thank you enough for supporting our work and our team through your never ending generosity! More photos and updates coming from the field very soon. 
Learn More About This Fundraiser Here
Donate Through GoFundMe Here
"Voices of Nature" Podcast: Dr. Abishek Harihar Takes Us Into the World of Tigers
In this episode, Bob Ludke speaks with Dr. Abishek Harihar, assistant director of Panthera's tiger program. Abishek takes us into the world of tigers, the risks they face, and what can be done to preserve their habitats. Abishek also shares with us insights on the technology behind his work – namely the use of camera traps – cameras equipped with infrared triggers that allow photos of animals to be taken without humans present.
Listen to the episode on our website
Listen on iTunes
Listen on Spotify