Social Media Strategies for Non-Profits
Hello, GCC Family! I'm Bea, and I'm the Marketing Associate for Global Conservation Corps. If you follow our social media accounts, you know me already! I'm in charge of creating GCC's posts, following new connections, and responding to comments. Managing GCC's social media presence has been such a joy and we truly appreciate every like, share, and comment.
Having worked in the digital marketing space for nearly a decade, I've picked up a few insights that I think most organizations can benefit from – and I'm pleased to share them with you. In social media and digital marketing, there is no one-size-fits-all approach. However, there are best practices nonprofits can implement to better their reach and increase their following.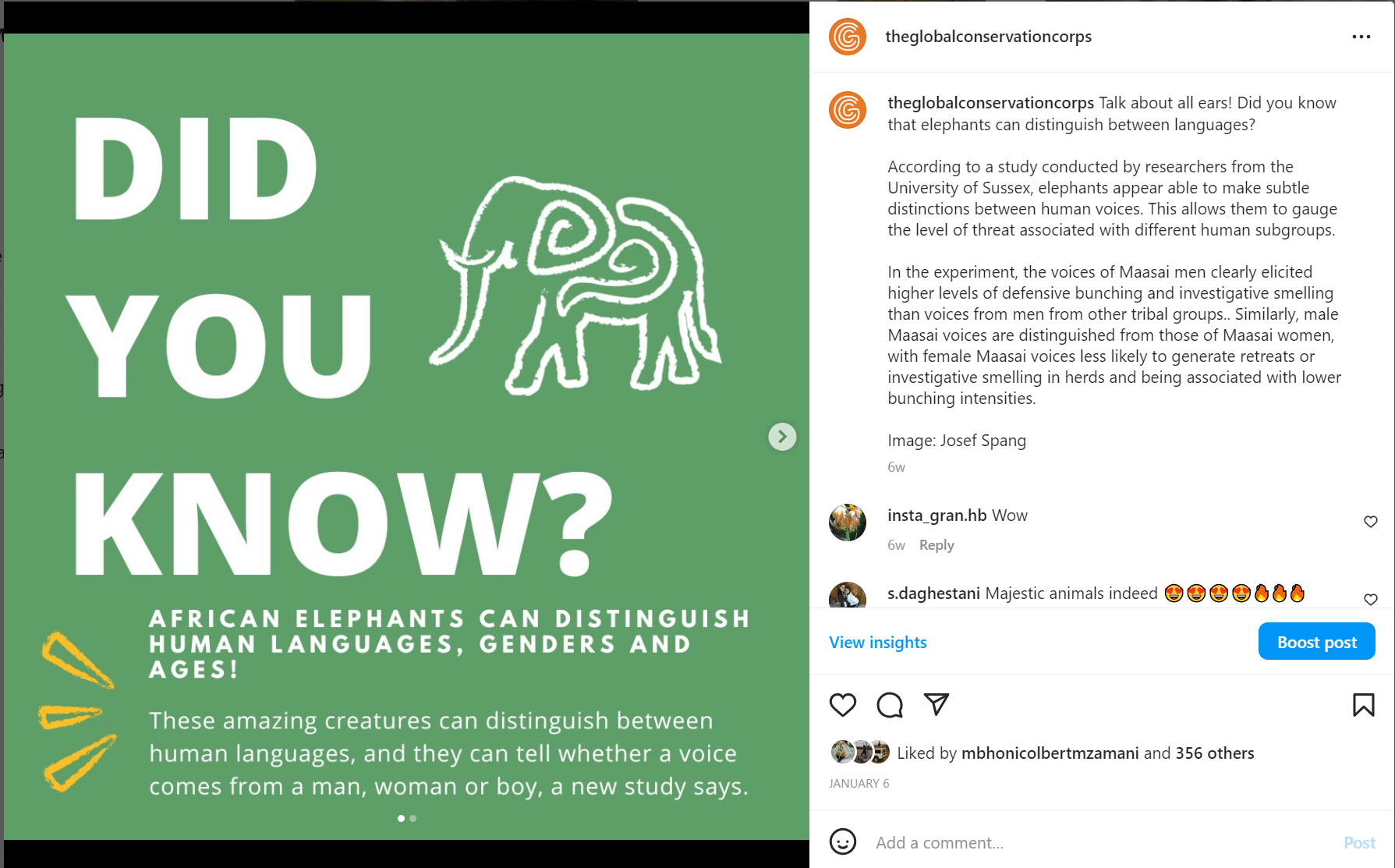 Be Clear and Consistent with Your Message
As of the last quarter of 2022, 4.76 billion people across the world were actively using a form of social media. This is more than half of the total global population, which clocks in at 7.88 billion. Without a doubt, having a presence on social media allows your organization to access billions of people.
For better or for worse, social media platforms have made information accessible to a lot more people. Audiences are often bombarded with data on a daily basis. It can be challenging to get their attention, especially if your brand is just starting out.
For non-profits, it is important to remember your core message while developing a social media plan. This message should be present in all updates that you create – be it in the creative asset or the captions themselves.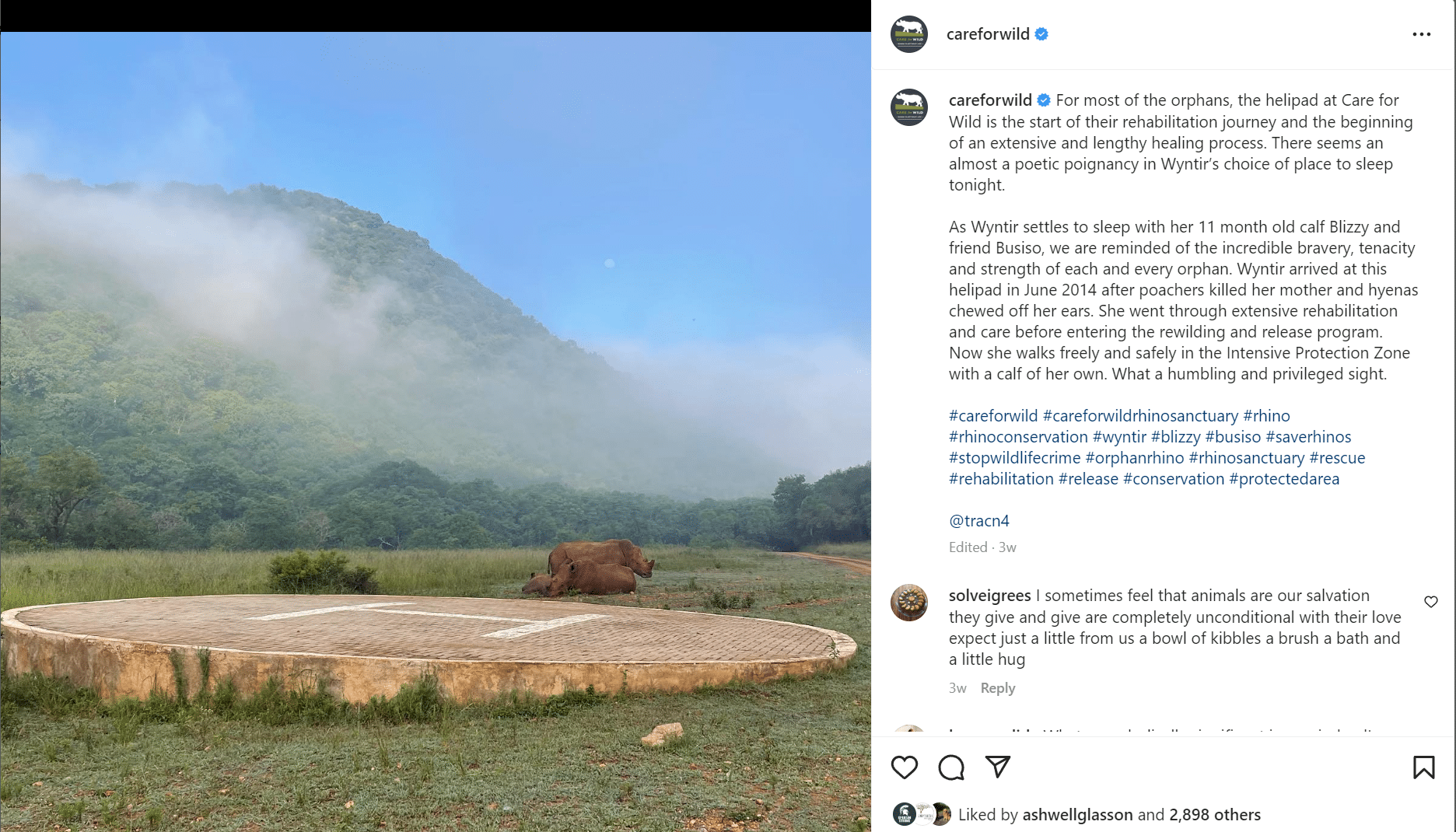 Our friends at Care for Wild do clarity and consistency very well. With all their posts, you have their advocacy, front and center – Rescue, rehabilitate, release, protect.
Always Create with Value in Mind
A lot of organizations focus their social media efforts on becoming viral. While there is value in getting in front of a larger audience, this strategy rarely attracts people who align with your messaging, or might impact the organization.
When creating posts and developing an overarching social media strategy, it is much more impactful to deeply consider what your target audience most values about your organization and mission, and craft messages that highlight that.
All updates should be aimed at creating that value. It doesn't have to be serious, straight facts all the time – but your audience should come out with a little more tidbit of knowledge from following your non-profit on social media.
At GCC, we are particular about providing value in every project and program that we develop. This includes our social media presence.
Share your Impact
Creating action through social media starts with sharing your message and showcasing your impact. After all, potential supporters prefer organizations who are experts in their field and have a true passion for their cause. The best way to demonstrate this is by posting an authentic look to what you do on a daily basis and who is impacted by your work.
Celebrating victories big or small allows your supporters to know that their patronage is making a difference.
Thin Green Line UK is a good example of an organization that is eager to share their efforts to their social media audience. One quick look into their accounts and you can already see the rangers that they support and the programs that they are involved in.
Using social media for your nonprofit is a process. For most organizations, developing a strategy and a process, as well as cultivating an engaged following who is aligned to your mission, takes a lot of time and more than a little trial and error. It was for us at GCC.
That said, social media is a useful tool. At the end of day, if you are making an impact in the community that you serve, there will always be content to share.
It truly starts with doing good.

Want to stay informed about conservation issues and what
you can do to make an impact?