New Year, New Stories to Share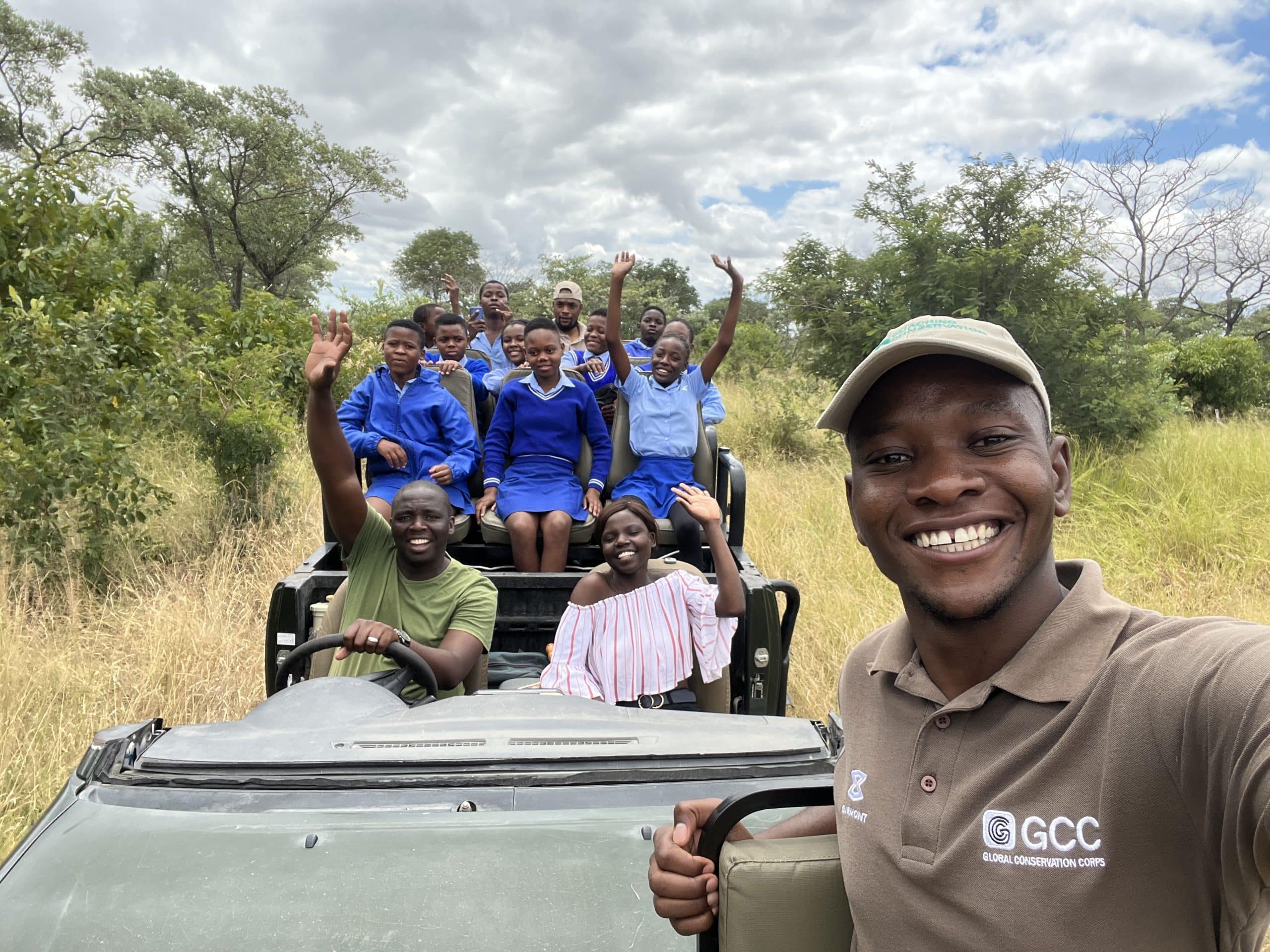 Happy New Year, GCC community! I am Mindy Robinson, the Director of Development for GCC. This is my first blog post since joining GCC, and I wanted to take a moment to introduce myself and some of our goals for the upcoming year. I have come to GCC with eight years of experience in development and a total of about 13 years in client and donor relations. I am based in Denver, CO, and I absolutely feel like I am living a dream by getting to be part of the GCC team!
One of the things I love about our blog is that it gives us the opportunity to not only highlight work around the world in conservation and discuss the important changes needed to support a more sustainable world, but it also gives us the chance to speak from our hearts to our incredible community. Today, I'd like to give you a glimpse into what you've done for us.
When Matt started Global Conservation Corps, he knew he was surrounded by friends, colleagues, family, and mentors; a community who would guide and support him in his shared vision for addressing wildlife conservation through creating generational change and bridging the gap between local communities and the unbelievable wildlife right across the street. Any success we have had over the last eight years is a direct reflection of YOU. We have some big dreams here, and because you've believed in us, we've been able to do things like create an actual pathway to lift up students through education and their affinity for a potential career in conservation.
Do you remember what it was like being a kid? Anything seemed possible. It wasn't ridiculous to think that we could be, I don't know, rock stars, or actors, or maybe astronauts, or superheroes. It wasn't crazy to believe that somehow, someday, we could and would save the world. As we got older, some of those dreams drifted away and became more "realistic".
But what if these kids playing outside in South Africa, dreaming of being a superhero, actually ARE the heroes that will change the world?
Anton Mzimba was.
Martin Mthembu was.
Matt Lindenberg is.
What if their dreams aren't so unrealistic? What if they just need someone to SEE them?
At GCC, we actively work to find the next generation of pioneers, dreamers, and warriors that will stand up and fight for the survival of wildlife in their communities.
And we can do that because of you. You're our community.
This type of massive global change cannot happen without partners like you. You give us hope, you give us courage, and you give us the kind of support needed to continue pushing forward and changing the world. You are the dreamers and the realists that bring our hope to life.
Through this year, you'll read pieces from many of our staff, colleagues and partners covering a range of topics from wildlife conservation to sustainability and stories from our teams on the ground. If you ever want to reach out, I am always available to chat with you, answer any questions, and update you on anything you'd like to know.
We look forward to sharing with you!
Gratefully,
Mindy

Want to stay informed about conservation issues and what
you can do to make an impact?