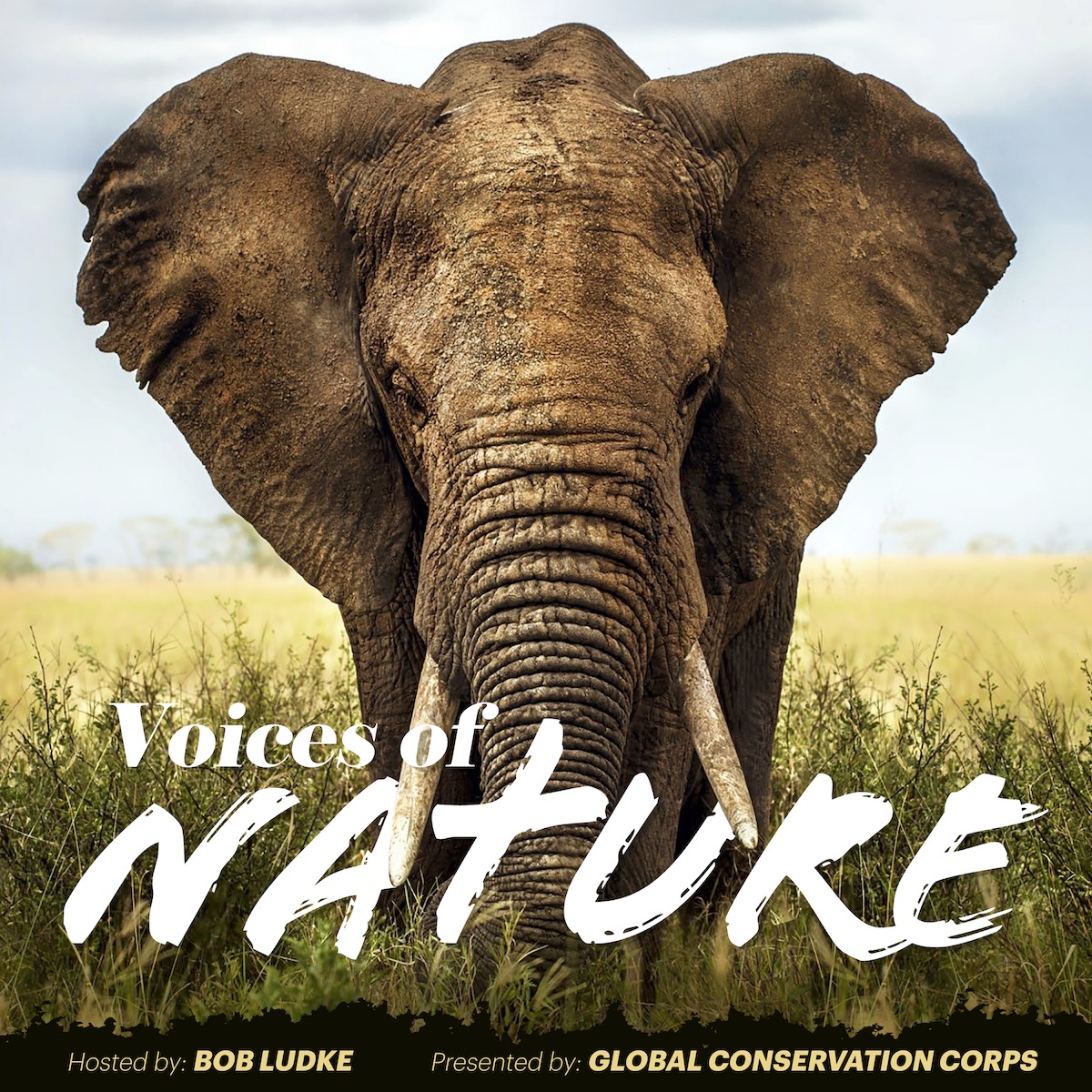 EPISODE 22:
RHINO MAN Behind the Scenes with the Rangers and Filmmakers
In this episode we speak with some of the filmmakers and lead characters in the Global Conservation Corps documentary film, RHINO MAN. The movie is about the South African field rangers who risk their lives to protect the rhinos from poachers. John Jurko II and Matt Lindenberg have been working on the film for the last 6 years. The main storylines they follow are those of Sergeant Anton Mzimba of the Timbavati Private Nature Reserve as he protects the reserve from threats, and Ruben De Kock as he takes a class of 41 candidates through a ranger selection program at the Southern African Wildlife College.
During this conversation we hear some of the trials and tribulations of the filmmaking process, but we mainly focus on Anton and Ruben's stories and why rangers are so important to maintaining biodiversity in these protected areas. Anton also does a great job describing why and how reserves need to engage and work with surrounding communities to make sure they can benefit from the resources within. Rangers are the front line of conservation, but it will take a holistic approach to make real change.
Episode 22: RHINO MAN Cast
Anton Mzimba has been a field ranger in South Africa for over 24 years, and he is currently the Head of Security for the Timbavati Private Nature Reserve. In 2016, he won Best Field Ranger at the Rhino Conservation Awards. He has been an integral part to developing and capturing the story of RHINO MAN. Anton also serves as a technical advisor for the Global Conservation Corps and is the star of the documentary film.
Ruben De Kock was in the South African Defence Force and then went on to train rangers for the Bureau of Natural Resources at Ntinini. He eventually went out on his own and created African Field Ranger Training Services along with his wife Marianne, business partner Biran Harris, and eventually with his good friend Martin Mthembu. Together they trained thousands of rangers across Africa, Europe, and Asia. Eventually they sold AFRTS to the Southern African Wildlife College where rangers continue to be developed. Ruben is now the Development Manager at LEAD Ranger.
Matt Lindenberg is the Founder and Executive Director of Global Conservation Corps. He is South African born and has spent six years working with and training rangers at the Southern African Wildlife College. Matt has his Masters in Conservation Biology from Grand Valley State University. Matt is one of the directors and producers of RHINO MAN the movie. He continues to lead his organization as they develop their Future Rangers program, which aims to bridge the gap between communities and conservation.
John Jurko II has worked in film and video for over 14 years. He graduated from Bowling Green State University with a BA in Film Production and Philosophy. In LA, he spent two years working in the camera department of indie films. John worked as the Production Director at Friendly Human with brands like Home Depot, Dominos, Cox Enterprises, ABM, and New Story Charity. He enjoys big adventures like cycling down the West Coast and backpacking around Asia. Since 2018, he's been working on RHINO MAN as a director and producer, while writing and developing his next project.